Trending:
What did you see first? A very accurate puzzle to determine the level of trustworthiness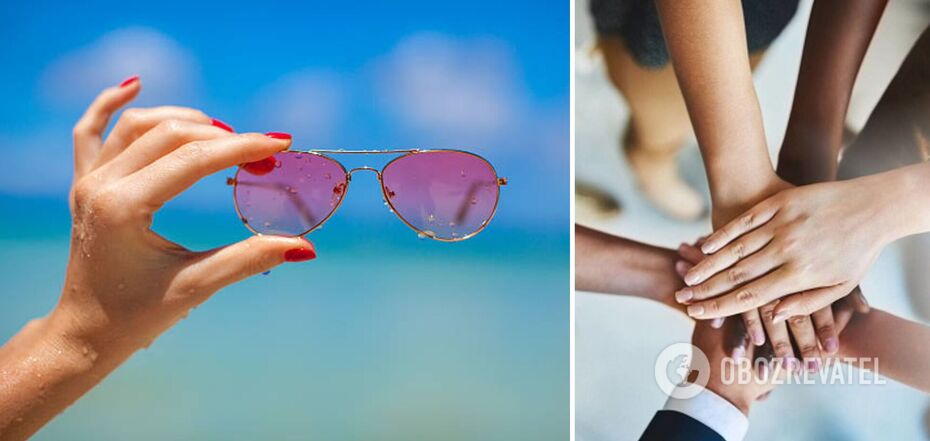 Test: do you see the world through rose-coloured glasses? Illustrative image
Optical illusions are a fun way to test your attentiveness. However, psychologists claim that such tests can even tell us about character traits.
A puzzle is gaining popularity online that will help you determine your level of trustworthiness. Do you tend to trust people unconditionally, or do you need more time to open up in a new company? Just look at the picture and tell me what you saw first.
Hands
If you first notice the hands, it means that you tend to trust people. You believe in goodness and see only the good in people. You are sincere, honest, and compassionate. Even if someone hurts you, you are always ready to forgive and give the relationship a second chance. You may have had your heart broken many times, but you do not lose faith in goodness and are sure that there is always more good in people than bad.
However, if someone insults your family or takes credit for your hard work, you are prone to holding on to lingering resentment. You need to set boundaries when communicating to protect yourself from negative influences.
Brain
You have a good sense of people and usually intuitively understand whether the other person is worthy of your trust. You don't wear rose-coloured glasses, and you know that people are prone to bad deeds. You are an emotionally mature person who has already seen a lot in your life.
If someone hurts you, you simply say goodbye to that person. You usually know what people are doing behind your back and are able to clearly distinguish who should be trusted and who should not.
By the way, even ordinary gestures are often used to typify personalities. The way you clench your palm into a fist can tell you about a person's character. It is important to do this without thinking, intuitively. Read more about the test in the article.
Earlier, OBOZREVATEL published a puzzle that only people with perfect eyesight can do.
Subscribe to OBOZREVATEL's Telegram, Viber and Threads channels to keep up with the latest developments.