Trending:
What customers store workers hate: what not to say to a salesperson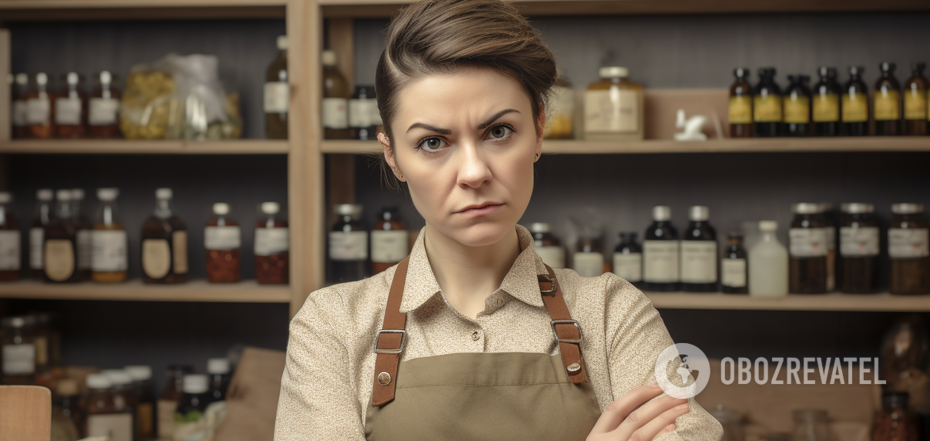 The customer is not always right, especially if he or she does not behave very politely
Politeness, friendliness and patience are traits that are usually demanded of sales staff. Customers are often guided by the rule that the customer is always right. In fact, this is not entirely true. Etiquette requires respectful behavior from everyone.
Moreover, sellers have their own list of the most intolerable customers who are very annoying with their behavior. They may even retaliate by slipping expired or inappropriate goods. Here is a list of behaviors that most irritate store employees in customers.
Perpetual dissatisfaction
Buyers who constantly complain about something, without restraining their emotions or words, are hardly the most unpleasant. They don't like the service, the quality of goods, the size of discounts, the aisles between shelves and even the appearance of salespeople. They constantly threaten to call the manager and tell him that the truth is exclusively on their side.
Ridicule
Sarcasm and ridicule on various occasions is another ugly and very unpleasant trait of buyers. Yes, sellers have to repeat the same phrases to all buyers - to offer a package or some products, which affects their intonation. Yes, some discounts are really insignificant. That's no reason to scoff and make derogatory jokes. Salespeople would also be happy not to repeat the same thing to every person, but rules are rules. Therefore, everyone should take it with a lot of patience.
Excessive haste
Yes, sometimes indeed we need to buy something literally a minute before the store closes. And salespeople themselves are often happy to make themselves a big cash register even in such circumstances. But this is not always possible. It is necessary to treat such situations with understanding. It is also important not to push the seller when he picks up something for you or counts it can lead to mistakes. And often not in your favor.
Forgetfulness
Buyers do not always pay for all the goods collected in their basket. These losses then fall on the seller's shoulders. Such a situation can happen, for example, with a person who came to the store with a child in a stroller and began to put goods in this stroller. Of course, with a small child it is sometimes difficult to collect thoughts, but it is still worth trying. And if something is forgotten, then return, apologize and pay. Sellers will be pleased that you thought of them.
Earlier OBOZREVATEL told how to behave in conversation, so as not to irritate the interlocutor.
Subscribe to OBOZREVATEL channels in Telegram and Viber to keep up to date.