Trending:
What color is the dress? AI has solved a long-running dispute that nearly shattered the internet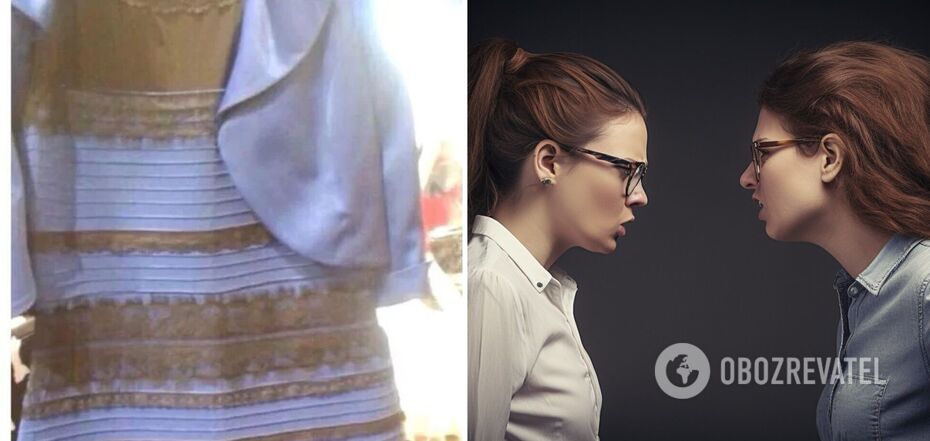 People see the different color of the dress in the photo
In 2015, social media was stirred up by a picture of a dress that caused a lot of controversy among users. People couldn't figure out what color the outfit was because everyone saw the dress differently.
Some assured that they saw blue and black colors, while others said gold and white. However, artificial intelligence did resolve the years-long dispute and named the real color of the dress.
According to a Reddit user who offered to describe the picture to the GPT-4-powered search engine Bing, the artificial intelligence sees the outfit as blue-black. He described the dress as very stylish and elegant, which would be suitable for a formal event or party. The blue and black stripes create contrast, while the sleeves add sophistication.
Scientists assure us that normally the color perception system in the body does not fail. Humans have evolved to see in daylight. However, such light is capable of changing colors and therefore we can see some things differently. The color of the sun's light changes from rosy red at dawn and blue-white at noon to red at dusk.
According to Wellesley College neuroscientist Bevil Conway, the visual system perceives color changes in daylight and tends to ignore some changes. Thus, people either disregard the color blue and then see gold or white or disregard the color gold and see blue and black.
Thus, people who consider a photo of a dress taken in daylight see it as golden and white. Others don't consider the light in the background and see the dress as blue. Golden fragments are called black because they remember that if you look at an object of black color in the bright sun, you will see gold.
Earlier OBOZREVATEL shared what four colors of clothes went out of fashion and can spoil your image.
Subscribe to OBOZREVATELchannels in Telegram, Viber and Threads to keep up with the latest events.