Trending:
What cats are the most affectionate: top calm breeds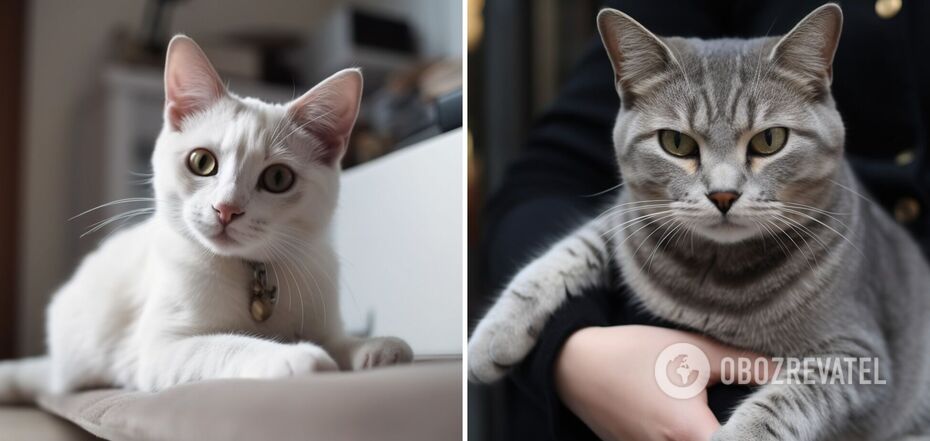 These cats love human contact the most
When we take home a cat, we often want him to be affectionate and calm, to like to sit in our arms and to purr a lot. No one can guarantee this. Every cat is a personality with its own personality, which must be respected and taken into account. But some breeds are more inclined to be affectionate, so the probability to get a kitten with the habits you need will be higher.
OBOZREVATEL gathered a list of these breeds. And tells more about their peculiarities.
Ragdoll
These blue-eyed furballs were specially bred to be carried in your arms. If you pick up a ragdoll, the cat reflexively decreases muscle tone and relaxes and gets comfortable. In addition, representatives of this breed are great with children.
Persian cat
The breed is best known for its phlegmatic nature. They rarely run and scream, and their favorite pastime is to lie on the couch and observe life in the house. The Persian will be happy to have his human nearby during this time.
British Shorthair
Fluffy cheeked cats amaze people unfamiliar with them with their sense of dignity. They walk around the house like kings in a castle, and are not prone to excessive pampering. A Briton will only cuddle up to the one he himself chose, but he will put his whole big heart into it.
Birman cat
Birmas are distant relatives of Siamese cats, but without their flashy temperament. This is a very sociable breed that will be happy with the company of not only people, but also other animals. Also, such cats are well tolerant of children's antics.
Exotic Shorthair
This breed was bred by crossing a Persian cat with an American shorthair. The resulting cats are very intelligent, more active than their Persian ancestors, but no less affectionate. It is a quiet breed that is happy to keep its owner company anywhere.
Previously OBOZREVATEL told which breeds of cats are the longest-living.
Subscribe to the channels of OBOZREVATEL in Telegram and Viber to keep up with the latest news.