Trending:
What bushes cannot be pruned in the fall: what happens if you break the ban with strawberries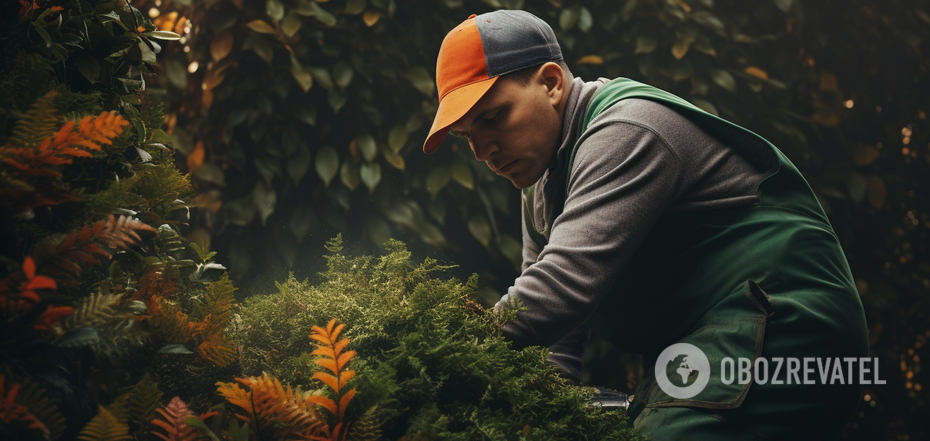 Strawberries do not tolerate autumn pruning
Garden strawberries are perennial crops and can be harvested for several seasons. However, in order for the berries to be juicy and sweet, they need to be properly cared for, including proper winterization.
One of the main procedures that plants undergo in the fall is pruning. But will it benefit strawberries? OBOZ.UA looked into the nuances.
Is it worth pruning strawberries in the fall?
The short answer is no. It is in the autumn season that the plant prepares for wintering, accumulates a supply of nutrients in the leaves and root system, and strengthens its resistance to survive frosts. Fall pruning can deprive the plant of this protection. Moreover, it can begin to build up green mass, which is dangerous because it makes strawberries more vulnerable to frost and cold. Even if the strawberries survive the winter after pruning, they will yield a poor harvest.
When can strawberries be pruned?
The best time to carry out the procedure is immediately after the end of the fruiting season, that is, in the second half of summer. Then the plant will have enough time to grow new leaves, which will be able to store food for the winter, as well as form the embryos of flower buds. Summer pruning of strawberries is carried out with sharp, disinfected tools and the cuttings are disposed of outside the garden to avoid the development of pathogens that can spread to the entire plant.
How to care for strawberries in the fall?
What will really be useful for the plant in the fall is to clean it of dead, dried, and damaged leaves. Each such leaf is removed separately, without touching the core of the bush and healthy greenery, trying not to touch the root system. This will help protect the berry from diseases and pests.
The plant will also respond well to autumn fertilization. To prepare the liquid fertilizer, you need to take prepared bird droppings (not fresh) and dilute them with water in a ratio of 1:20. This mixture is infused for two days, and then spilled on the ground between the rows of plants.
And before the onset of cold weather, it will be useful to mulch the strawberry bed. Soft substances such as dry grass, straw, peat, pine needles, sawdust are best suited for this purpose. They cover the soil around the plants. This will help protect the roots of the bushes from the cold, retain more moisture in the ground, and help protect the bed from weeds in the spring.
Earlier, OBOZ.UA told you what you can plant in the garden in October to get an early harvest in the spring.
Subscribe to the OBOZ.UA channels in Telegram and Viber to keep up with the latest events.