Trending:
What breeds of dogs are the most loyal: hard to bear separation from the owner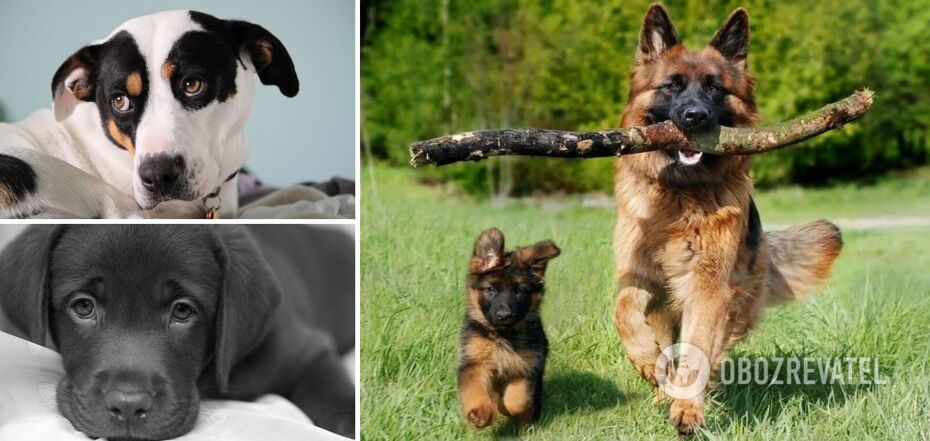 Which dogs miss their owners very much
Each breed of dog has its own characteristics. Some dogs get along well with children, others are not adapted to life in an apartment and can even become aggressive if they are not brought up from childhood.
There is also a separate list of the most loyal breeds. These dogs are very hard to bear separation from the owner. About what dogs can not stay alone for a long time, read in the material OBOZREVATEL
Labrador
Sociable, active, friendly and affectionate Labradors will get very bored if they don't see their owner for a long time. They may also protest and become disobedient when their owner does not give them enough attention.
Border Collie
Border Collies top many rankings of the smartest dogs. Indeed, these dogs are easy to train. They quickly memorize commands, behave politely and obediently. They love to repeat the behavior of the owner - do sports together or run for a walk. Leaving a Border Collie alone increases its anxiety. The dog may feel fear and anxiety.
Jack Russell Terrier
Jack Russells need lots of walks and outdoor activities. If their owner is away for long periods of time, these cute little dogs can get nervous and start to "crash" everything around them, from clothes to furniture.
Cavalier King Charles Spaniel
It is vital for these dogs to always have their master by their side. Even short separations are very difficult.
Bichon Frise
Bichons love company and can't stand being alone. They will genuinely wait at your door all day until you get home from work. They may not even eat anything because of anxiety.
German Shepherd
Sheepdogs need the presence of people. Even health problems can arise from long periods of solitude.
Vizsla
This hunting breed needs movement, running, activity and long walks. Sitting in an apartment waiting for an owner is a constant stress for these dogs.
Toy Poodle
Earlier OBOZREVATEL told whether dogs will survive in a world without humans.
Subscribe to OBOZREVATEL channels in Telegram and Viber to be aware of the latest events.