Trending:
What are the dangers of a plant-based diet: how to avoid health risks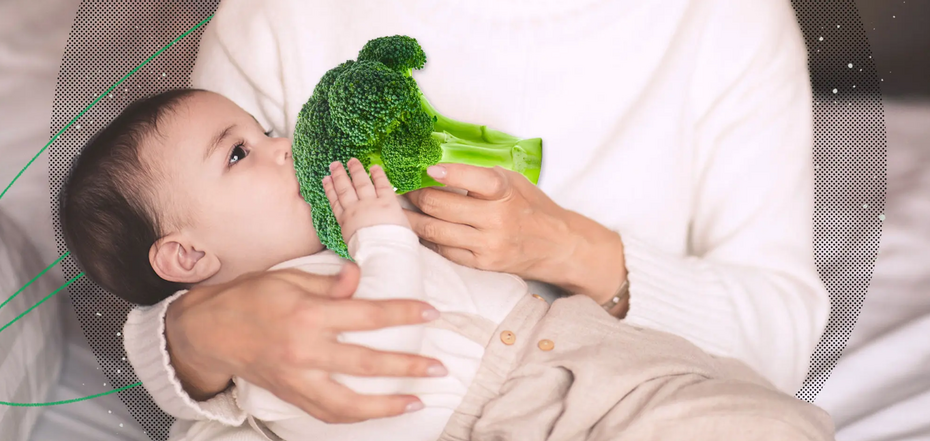 What are the dangers of a plant-based diet: how to avoid health risks
Indian doctors recently described a clinical case of a 2-year-old vegetarian boy with severe dermatitis, as reported by global medical science publications. Doctors were able to cure the little boy by introducing animal products into his diet and supplementing him with minerals. Are such cases questioning the benefits of vegetarianism? What are the dangers of a plant-based diet? How to avoid health risks for those who choose this type of diet?
The dangers of vegetarianism: a clinical case study
When George Bernard Shaw was asked how he felt at his 94 years of age, having been a vegetarian since the age of 25, he replied, "Fine, the doctors who scare me that I can't live without meat are already dead." Vegetarianism has been a topic of vociferous debate in medical and scientific circles for many years. Despite the variety of plant foods and the humanity of the ideas of this type of diet, doctors and scientists have a mixed attitude to it, naming both the advantages and disadvantages.
The New England Journal of Medicine published a clinical case that Indian doctors encountered. Parents of a two-year-old boy consulted doctors with complaints of severe skin rashes and sores, hair loss and diarrhea. After examining the baby, doctors found erosions with crusts on his scalp and body, as well as inflammation in the corners of his mouth.
Laboratory tests showed that the child's blood zinc levels were half the norm. The boy received a final diagnosis: dermatitis associated with zinc deficiency. Having studied the medical history, specialists noted that the baby was breastfed until 6 months of age, then the parents switched the child to plant food and cow's milk. After that, the boy began to develop severe dermatitis.
Meanwhile, according to scientists, meat was the most valuable source of zinc that the child did not consume. The presence of phytic acid and oxalates in plant foods further aggravated the absorption of this mineral.
By introducing additional micronutrients into the boy's diet, including zinc and animal protein, the doctors were able to eliminate the manifestations of dermatitis within 3 weeks.
Anemia and vitamin deficiencies, but a healthy heart and blood vessels
It is known that many vegetarians, in addition to plant foods, also consume dairy products and eggs. Dietary supplements are also used. But clinical studies show that even this does not always save the situation. Anemia, vitamin D, B12, calcium, and zinc deficiencies are the most common problems among vegetarians.
For example, vitamin D3 is best absorbed through the consumption of fatty fish and veal. Despite the presence of iron and zinc in some plant foods, our bodies absorb these minerals more efficiently from animal protein sources like red meat.
This is why anemia is the most common problem among people who prefer a plant-based diet. Researchers compared the health outcomes of 5- to 10-year-old children with vegetarian or vegan diets with those of their omnivorous peers. Clinical data published in the American Journal of Clinical Nutrition showed that vegans had the best cardiovascular outcomes and were less likely to have type 2 diabetes.
But they have lower height, vitamin B12 deficiency and low bone mineral density. Vegetarian children have less nutrient deficiencies than vegans, but their cardiovascular performance is much worse. All children with a plant-based diet had vitamin B12 and iron deficiencies compared to omnivores:
Vegans had an iron deficiency of 30%, vegetarians 18.3%, and meat-eaters 12.8%.
Vegetarianism has many advantages because it includes foods rich in fiber, vitamins and minerals. Vegetarians have better cardiovascular health, they are less likely to suffer from diabetes, hypertension and obesity.
But the lack of animal proteins in the diet can cause equally dangerous diseases associated with deficiencies of calcium, iron, zinc and other vital trace elements. Eating a balanced diet and taking supplements can help people with a plant-based diet keep their bodies safe, doctors say.