Trending:
Were humans wearing shoes as far back as 148,000 years ago? Unexpected evidence has been found. Photo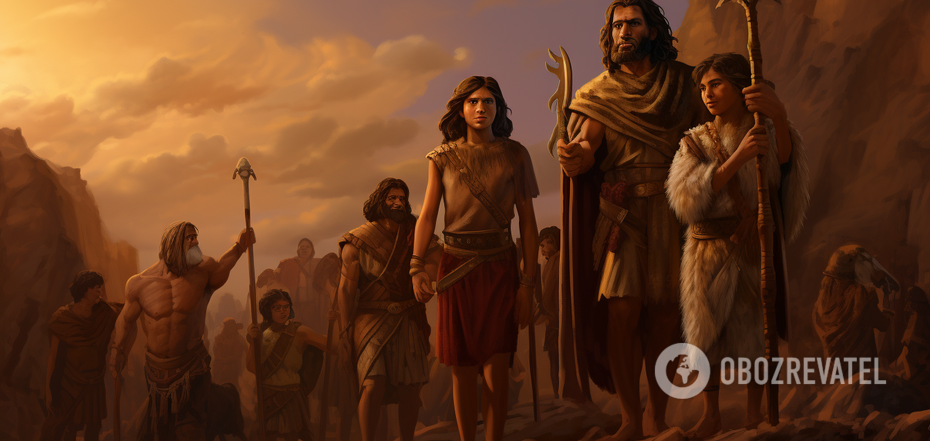 Scientists are not in a hurry to draw definite conclusions about when people started wearing shoes
Usually we imagine our prehistoric ancestors as very furry people, who do not yet use neither clothes nor shoes. However, the findings of scientists indicate that hominins even 100 thousand years ago and even longer ago could already make their own shoes.
As writes the publication IFL Science, this confirms the analysis of ancient footprints found in the Republic of South Africa. Most of all, they look like prints of sandals with hard soles. Although the researchers are not in a hurry to make unequivocal conclusions and claim that it is about shoes. But they suggest that the characteristics of the prints may be the oldest evidence that prehistoric people mastered special means to protect their feet while walking on sharp stones.
The footprints, found in three locations along a stretch of coast called Kleinkrantz, are not precisely dated. Researchers suggest that they could have been left by our ancestors between 79,000 and 148,000 years ago. This conclusion can be drawn from analyzing the age of nearby rocks and sediments.
What distinguishes these footprints from the hominin footprints of those times is the absence of toes. This is what a barefoot footprint looks like. Also, the prints have a rounded front end, clear edges and certain marks that may be points of attachment to the sole of the straps.
Something similar scientists have previously found in an area called Gukamma. There the footprints are estimated to have appeared between 73,000 and 136,000 years ago. And the latest specimen was found at Cape Woody in Addo Elephant National Park.
The study authors compared the size of the prints to hominin barefoot footprints and found that they were broadly consistent. "The size of the footprints appears to be consistent with the footprints of either juvenile trackers or those of small adult hominins," they wrote.
For comparison, the study authors also used sandals that resemble two different pairs of hard-soled shoes historically used by the indigenous San people of southern Africa. Both pairs are now preserved in museums. The scientists put the reproduced sandals on themselves and made their own footprints. True, they walked on wet sand. The prints also left a rounded front edge, had clear boundaries and characteristic indentations at the junction of the straps with the soles.
Scientists who studied the unusual prints, noted that they have no firm evidence that it is about shoes that could be worn by human ancestors. Still, they tend to think that this is the explanation that is most obvious in this case. They also suggested that the need for foot protection may have arisen in prehistoric people because of the fact that the extraction of food on the coast involves climbing on sharp rocks. Also during this there is a risk of stepping on a sea urchin, and such an injury in the Stone Age could have been fatal. Sandals could have been a lifesaver in this case.
However, hope to find the remains of sandals, which could master hominins almost 150 thousand years ago, the scientists have no hope. For this time, any leather shoes would have long ago decomposed. Therefore, to date, the oldest pair known to science is considered to be woven from bark shoes found in Oregon. Its approximate age is 10,000 years. The oldest also include copies from Israel and Armenia, which are 5.5 thousand years old. The shoes were also worn by Etsi, a Neolithic ice mummy, a man killed just over 5,000 years ago.
Prior to this study, the oldest evidence of shoe use was two footprints left by Neanderthal children in a cave in Greece 130,000 years ago. Other Neanderthal footprints in France have also been interpreted as evidence of shoes on feet. These two cases, however, are also the subject of scientific debate.
The researchers recall that their predecessors were quick to call the footprints discovered in Nevada in the 1880s as evidence of prehistoric footwear. Subsequently, it turned out that these prints were left by a giant sloth. Therefore, without clear evidence, archaeologists do not make unambiguous conclusions - only make educated guesses.
Earlier OBOZREVATEL told about the previously unknown to science species of people, the remains of which were found in China.
Subscribe to the channels OBOZREVATEL in Telegram and Viber to be aware of the latest events.