Trending:
What to put in the refrigerator to get rid of unpleasant odor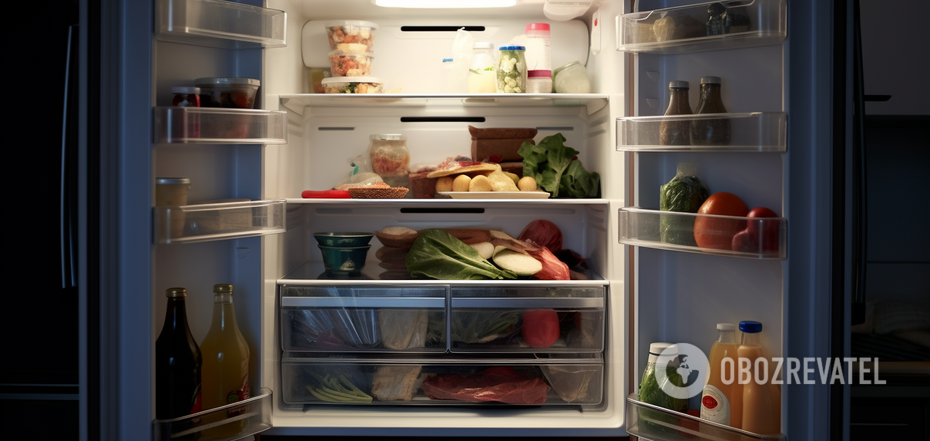 How to get rid of an unpleasant odor in the refrigerator
An unpleasant odor in the refrigerator can indicate a serious problem. However, if there is nothing wrong with the device, the problem is probably the wrong temperature or poor food storage.
You can make an effective odor absorber yourself. Read the OBOZ.UA article to find out what ingredients are available and what will come in handy.
Soda
Temperature fluctuations are caused by the need to open the refrigerator door. This is how food begins to deteriorate faster.
You don't need to wash the shelves with powerful chemical solutions every week. Just put a saucer of baking soda in the fridge. 100-150 g of baking soda will effectively disinfect and get rid of unpleasant odors.
The abrasive particles of baking soda will not only get rid of unpleasant odors but also absorb excess moisture. The soda in the dish should be changed once a month.
Vinegar
Take a glass of water and dilute 1 teaspoon of vinegar. A mixture that is too concentrated can damage the enamel, so it is better to follow the proportions. Dampen a sponge or cloth in the solution and wipe the shelves of the refrigerator with it. Alternatively, you can use lemon juice, which is also an effective disinfectant.
Ammonia
Ammonia will not leave unpleasant stains and will effectively clean the surface of germs and pungent odors. Add a few drops of alcohol to a glass of water. Dampen a napkin in the solution, wipe the shelves, and dry them with a dry towel. It is important to take care of the food in advance and leave the refrigerator door open overnight.
Slices of bread
This is a rather unusual but effective life hack: that's what users say on social media. Just place slices of black bread on the shelves and they will absorb all unpleasant odors.
Earlier, OBOZ.UA shared a life hack with activated carbon, which quickly disinfects surfaces.
Subscribe to OBOZ.UA on Telegram and Viber to keep up with the latest events.