Trending:
Want a minimalist bathroom? Throw away these things immediately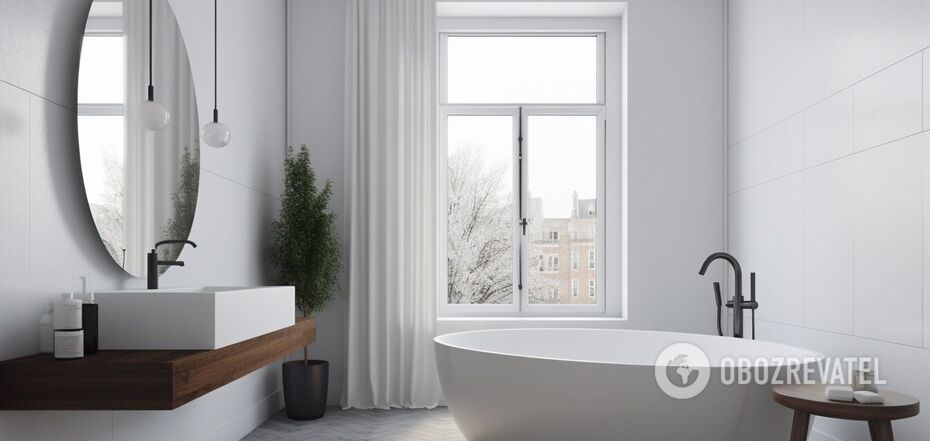 Bathroom
Over time, the bathroom becomes a place where a lot of cosmetics, towels and other things are stored. So many items can spoil the decor and make the space look cluttered.
If you want to maintain a minimalist style in your bathroom, you should get rid of a few things. Homes and Gardens found out from experts how to cope with this.
Laundry baskets
Although baskets are designed to keep your home tidy because you can put different things in them, they can be a real problem in the bathroom. Experts generally suggest getting rid of bulky laundry baskets and replacing them with wicker baskets that fold. They are smaller, look more attractive and can be hidden in a cupboard.
Decor
People often use different décor to decorate the bathroom and make it cosy. But if you want to create a minimalist style, it only gets in the way. Remove decorations from the walls and dressing table to create more space. This is especially true of bright jewellery. It is better to move them to another room.
Towels
It is better to store clean towels in cupboards rather than displaying them on the surface. If you have special towels for drying your hands, it is better to roll them up neatly and put them on a tray, as they do in spas or hotels.
Personal care products
Cosmetics, perfume or even ear sticks are best hidden in lockers rather than on display. The expert recommends storing items you rarely use in lockers in the corridor if there is not enough space in the bathroom.
Hairbrushes, medicines, and perfumes should not be left in the bathroom, as they can deteriorate in a humid environment.
Empty bottles
It goes without saying that you should throw away empty bottles or products that you no longer use. But there are situations when you have open bottles of the same product, in which case you should pour them into one container to increase shelf space.
A minimalist style in the bathroom can be achieved with neutral colours and cabinets where you can hide unnecessary things to avoid creating clutter. This will not only make the bathroom more attractive, but also help to avoid the accumulation of dirt and dust.
Earlier, OBOZREVATEL published 25 of the most budget-friendly ideas for interior decor.
Subscribe to OBOZREVATEL's Telegram, Viber and Threads channels to keep up with the latest developments.