Trending:
Wagner mercenary released under amnesty kidnapped and beat a 9-year-old girl in Russia. Photo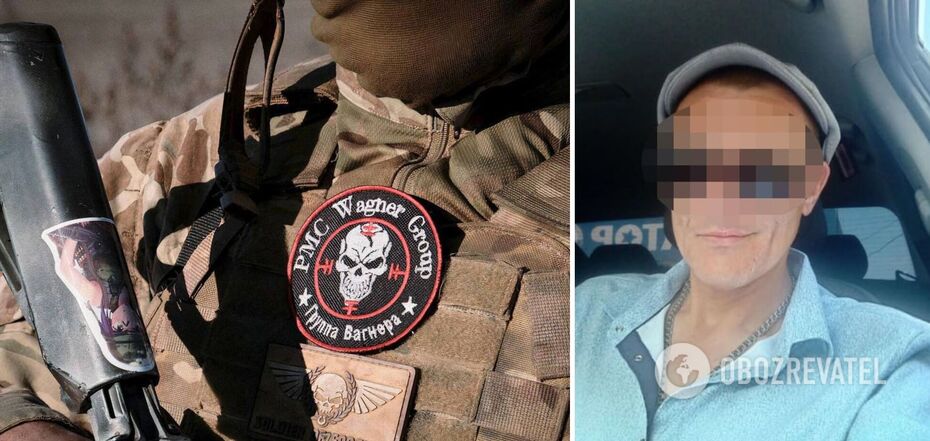 Amnestied mercenary beats child to death in Samara region
In Russia, the consequences of the recruitment and subsequent amnesty of criminals who fought against Ukraine are increasingly being experienced first-hand. In the Samara region, another convict who joined the Wagner PMC from a penal colony where he was serving a sentence for murder and inflicting grievous bodily harm committed a new crime.
The Wagner mercenary kidnapped and severely beat a 9-year-old girl. This was reported by Russian propagandists.
They stated that the mercenary "Wagner", convicted of murder and inflicting grievous bodily harm, was granted amnesty in April. The 39-year-old Alexei G. was recruited to the Wagner PMC from a penal colony where he was serving his sentence, promising to pay off his conviction after six months at the front.
Having managed to return from Ukraine alive and received an amnesty, the occupier settled at his sister's dacha in the Samara region. His relatives said that he had stopped drinking alcohol and even got a job.
"As long as his sister was around, the former PMC fighter behaved peacefully. But recently, the woman went on holiday to Crimea, and Alexei was left alone," the propagandists added.
According to them, on 22 July, a 9-year-old girl who was friends with his nephew came to the yard where Alexei lived. The propagandists called her by the fictitious name Sabina. A Wagner mercenary offered her ice cream. When she went inside to get the treat, Alexei G. attacked her and started beating her.
"The man beat the girl with particular cruelty: he held her by the hair and hit her head on the floor. Then he dragged Sabina to the bathhouse, doused her with water and continued to beat her," the propagandists wrote.
After the encounter with the "hero of the SVO", the 9-year-old Russian girl was diagnosed with multiple bruises, abrasions, haemorrhages and bruises, but she survived.
"Alexei was detained by the police. The man could not explain the motive for his actions. A case was opened against him under the article "Kidnapping", he faces 5 to 12 years in prison," the propagandists added.
Earlier, it became known that in South Ossetia, a mercenary "Wagner", who had returned from the war, killed a man with cerebral palsy. He ran up to the victim in the street and began stabbing him. The moment of the attack was captured on CCTV. The victim died in hospital.
Meanwhile, the Russian Ministry of Defence wants to recruit more Kadyrovites and prisoners to compensate for the shortage of military personnel. This was reported by Bloomberg.
Only verified information is available in our Obozrevatel Telegram channel and Viber. Do not fall for fakes!