Trending:
Violate almost everything: what etiquette rule do people forget when they go to a guesthouse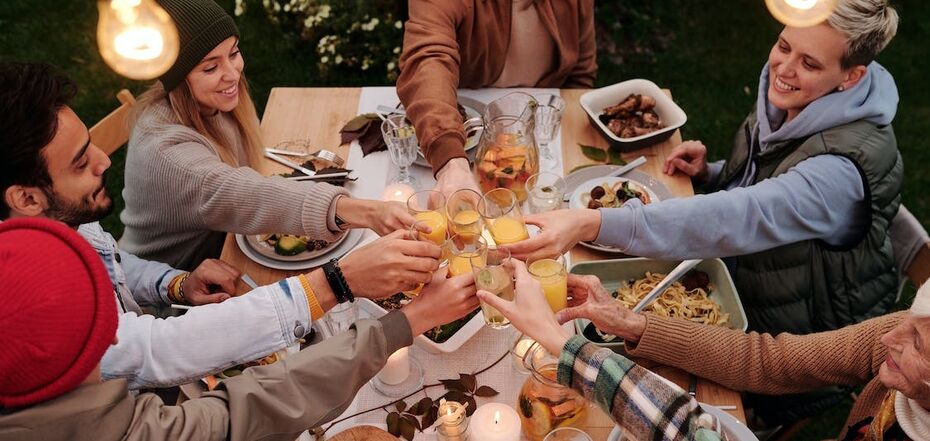 Rules of etiquette in guests. Source: Pexels
The rules of etiquette help guests feel confident in unfamiliar company and make conversation easily. It is important to know how to behave properly in order to make a pleasant impression and have a good time.
However, people often make common mistakes, creating an unpleasant atmosphere. OBOZREVATEL will help to avoid this.
Being late is disrespectful to your hosts. Therefore, you should arrive at the time you were invited to visit. If you can't make it on time, you should warn your hosts and apologize. But you should not come early either. The hosts may not be ready for the guests yet.
If you did not specify the reason for your lateness, but warned about it, then the hosts should not ask about the reason at the table. This will embarrass the person. If the guests want to, they will tell them themselves.
It is also wrong to come to a visit empty-handed. It is necessary to buy a gift if you are going to a birthday or housewarming party. If it's a friendly get-together, ask your friends what to buy for the table.
Try to be polite and friendly. When you enter the apartment, say hello and thank them again for inviting you, give the host your gift and wait for him to lead you into the room with the other guests. Say hello to everyone and try to join in the conversation.
Earlier OBOZREVATEL published the rules of etiquette, which will help you to behave properly, if you settled at friends or relatives.
Subscribe to OBOZREVATELchannels in Telegram and Viber to be aware of the latest events.