Trending:
Healthy weight loss: do calorie deficit and coffee affect the liver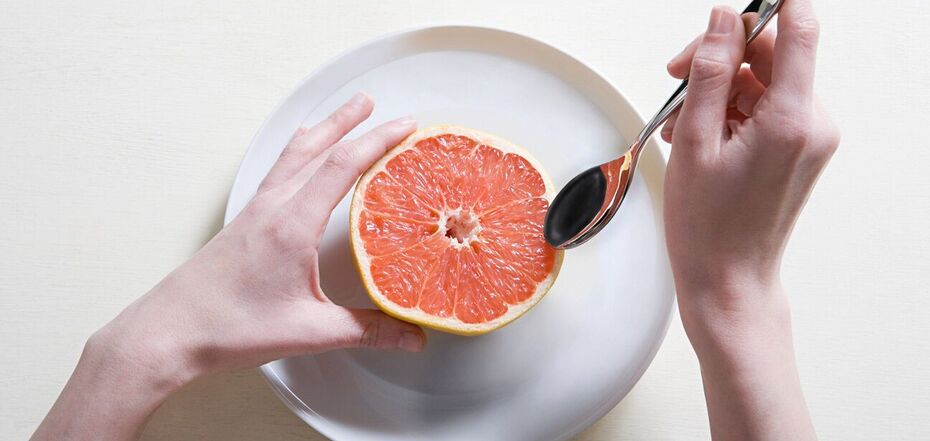 Healthy weight loss: do calorie deficit and coffee affect the liver
Eat, lose weight, get healthier! How weight loss affects the liver
Calorie deficit and coffee consumption can significantly improve the condition of the liver in its obesity, scientists at Oxford University found out. It is known that many people suffer from obesity of this organ without realizing it. Low-calorie diet for 3 months and a smooth transition to the usual diet is the secret of liver recovery, new research say.
Don't worry, there's no shortage of coffee! The drink contains compounds that restore the liver. So how to lose weight properly and how many cups of coffee to consume a day for a healthy liver?
Abrupt weight loss improves liver health
The scientific publication Obesity recently published a new study by British scientists, in which researchers found that calorie deficit restores healthy liver tissue in patients with obesity and non-alcoholic steatohepatosis. Scientists believe that everyone should know about this, because many people do not even realize that they have liver problems.
Inflammatory liver disease, in which healthy tissue is replaced by fat cells, is a fairly common phenomenon, as modern people pay less and less attention to a healthy diet.
"Liver is an amazing organ," scientists say. It can recover if it gets "a little help". A sharp weight loss and a strict diet can be a salvation for people with excessive accumulation of fat in the liver.
Calorie deficit: when is it appropriate?
Non-alcoholic steatohepatosis i.e. excessive obesity of the liver often occurs in overweight people. Therefore, losing weight is one of the most important ways to get rid of the disease naturally.
As studies show, it is possible to significantly improve liver health by getting rid of 15-20% of weight. This is quite a challenge, which requires giving up the usual number of calories per day.
However, such a strict, low-calorie diet is not recommended for everyone. Doctors often advise it to people with diabetes and obesity. Until now, scientists have doubted whether it is safe to follow a low-calorie diet for people with obese liver. Researchers at Oxford University found it out by observing the livers of 14 patients with obesity and steatohepatosis.
Was the experiment successful? How did losing weight affect the liver?
The scientists put the patients on a strict diet that consisted of only 880 kcal per day. The participants had to stick to the calorie deficit for 3 months. After that, they gradually returned to their usual diet with the recommended calorie intake.
After 24 weeks on the diet, the participants had lost 15% of their weight. During this period, the proportion of fat in their liver decreased by 13%. The figure was 5.6% in the overweight patients. ALT and AST liver enzymes in the blood that are considered markers of liver damage decreased as well.
The researchers found that the degree of recovery of liver health during caloric deficit is one of the strongest among those described in the scientific literature.
Scientists believe it is reasonable to incorporate a low-calorie diet into standard therapy for the disease of liver obesity.
Coffee supports liver health
More than weight loss: 3 cups of flavored espresso can help keep your liver healthy for years to come, scientists at the University of Southampton are convinced. Researchers have found that avid coffee drinkers have a healthier liver compared to those who do not drink it for a long time. The presence of higher levels of kahweol and cafestol in coffee has a positive effect on the liver, protecting it from obesity and other pathologies.
These compounds have anti-inflammatory effects and reduce the risk of cancer. Earlier we also wrote about the benefits of coffee for migraines. As with the prevention of headaches, maintaining liver health with coffee depends on the amount of the drink consumed. The main rule is to do no harm and consume no more than 3 small cups a day.