US considers further usіng drones over Black Sea after MQ-9 Reaper incident: there is an alternative - CNN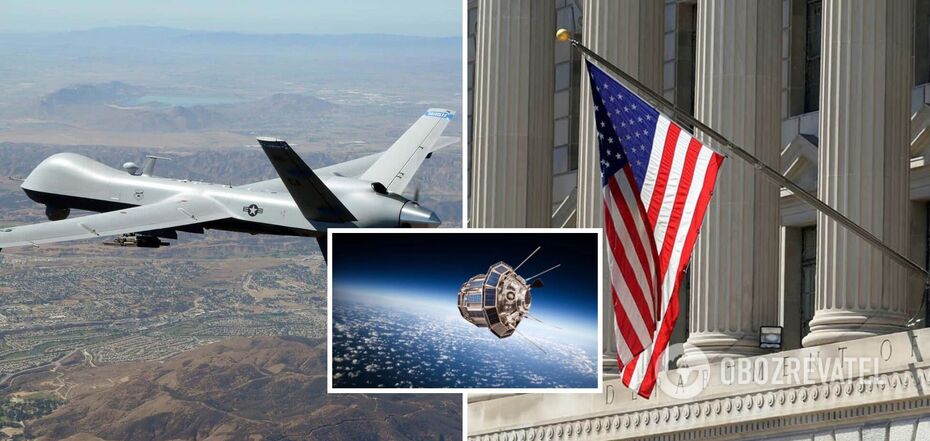 The US has not abandoned UAV flights in the Black Sea, but may use spy satellites as an alternative
The United States is evaluating its drone operations in the Black Sea region, weighing the costs and benefits of flights after Russia shot down one of the US MQ-9 Reaper drones. The United States has not completely abandoned flights along this route, but has potential alternatives for gathering information, such as spy satellites.
This was reported by CNN, citing unnamed officials. While the feasibility of launching the UAV and ways to reduce the risk of escalation are being analysed, the US military sent the same drone model, the MQ-9 Reaper, on a mission to roughly the same area over the Black Sea shortly after the collision occurred. It was to survey the crash site and observe the Russians searching for wreckage.
It is noted that the Pentagon plans to analyse the overall costs and benefits of these missions, comparing the potential intelligence value of a particular route with the risk of escalating the conflict with Russia. At the same time, in the coming days, it is planned to launch another drone over the Black Sea, which will be in line with their usual routine.
Earlier on March 14, a Russian fighter jet collided with a US MQ-9 UAV over the Black Sea. As a result, the US had to land its drone in neutral waters of the Black Sea.
"Our MQ-9 drone was conducting routine operations in international airspace when it was intercepted and shot down by a Russian aircraft, resulting in a crash and the complete loss of the MQ-9. In fact, this dangerous and unprofessional act by the Russians almost led to the crash of both aircraft," said US Air Force General James Hacker, Commander of US Air Force Europe and Africa.
At the same time, the United States remotely wiped the secret software of the MQ-9 Reaper drone before it crashed into the Black Sea.
As reported by OBOZREVATEL:
- The US showed the moment a Russian Su-27 collided with an American MQ-9 over the Black Sea. The video shows the Russian aircraft dumping fuel and then crashing into the American drone;
- Russia claims to have found the wreckage of a downed US MQ-9 Reaper drone that crashed into the Black Sea. They claim that work is allegedly underway to raise the UAV from the seabed.
Only verified information is available on our Telegram channel Obozrevatel and Viber. Do not fall for fakes!