Trending:
Unpretentious flowers that can withstand the cold or what you can plant in your yard right now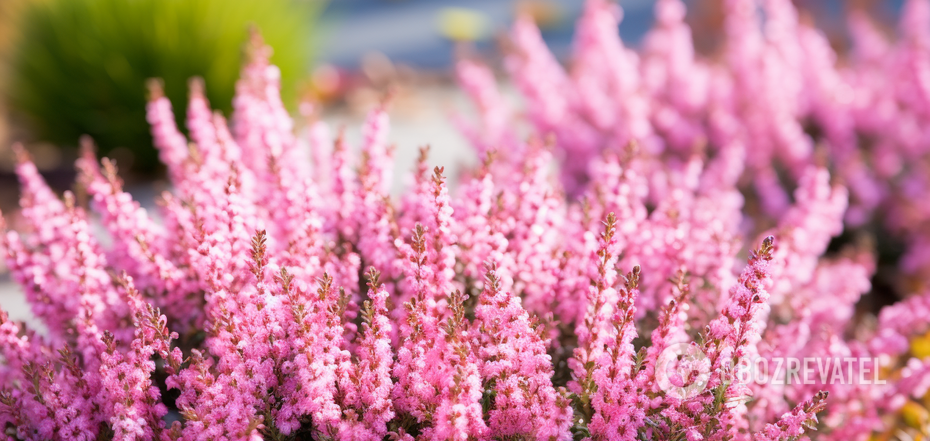 Heather will be a great decoration for flower beds in cold weather
The blooming of the garden in the fall is something that can make you feel good when the days are getting shorter and the weather is getting colder. Flowers remind us of summer and are pleasing to the eye. But what varieties of flowers should you choose so that they bloom as long as possible even when the temperature gets low and there is a lack of sunlight?
Oboz.UA asked experienced gardeners for advice. They share how you can decorate your fall garden so that you get a blooming flower bed right up to the frost
Stonecrop
This flower is called an "ice plant" in some languages because it is accustomed to the cold. The stonecrop is drought-resistant, requires minimal watering, and is unlikely to suffer from diseases or insect infestation. It blooms from August to October and grows even in light frost.
Winter pansies
There are cold-hardy varieties of these popular flowers that can bloom even in the winter months if the weather is mild and warm. However, they do not produce flowers under the snow. These pansies need beds with good drainage to avoid stagnation of water. They also do well in containers, pots, and hanging baskets.
Heather
This is one of the best options for decorating a fall garden. Heather blooms from late summer to fall and has many varieties of different colors. In addition, it is easy to care for and unpretentious to the conditions in which it grows. This makes it an ideal choice for those who like to delay the summer at least in their flower bed.
Catnip
Catnip will not only make the fall flowerbed bright but will also delight you with a pleasant aroma. Thanks to its beautiful lilac flowers that can "bloom for months", it is a hardy alternative to lavender, which still loves warmth.
Wintergreen
Another name for this flower is the winter rose. At the very least, the evergreen plant will add greenery to the fall and winter garden. The hellebore begins to bloom with the first warmth and can wake up even in winter if the weather is not too cold. At the same time, it feels good in shady places. However, the plant needs mulching for the winter.
Earlier, Oboz.UA shared how to properly care for roses in the fall so that they bloom well next season.
Subscribe to the OBOZ.UA on Telegram and Viber to keep up with the latest events.