Trending:
Unique Roman mausoleum discovered in the centre of London. Photos of the excavations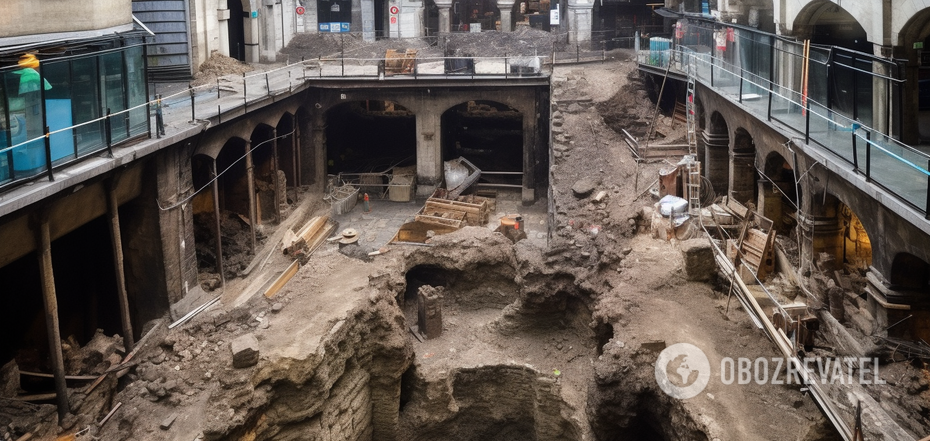 Excavations. Illustrative photo
Before the Romans arrived, the territory of modern-day London was a simple countryside with scattered huts. Historians believe that the Romans played a crucial role in the formation and development of the city. London (originally called Londinium) was founded in 43 AD after the Roman army led by Emperor Claudius invaded Britain.
Early London was really tiny - its territory is comparable to the size of modern-day Hyde Park. Recently, archaeologists have discovered a unique and rare find - a Roman mausoleum with preserved floors and walls. The details are reported by Arkeonews.
The remains of a Roman mausoleum were unearthed in the heart of the city, near London Bridge station.
Experts from the Museum of London Archaeology (MOLA) stressed that the quality of preservation on the frescoes and mosaics is truly impressive.
Archaeologists discovered the walls, entrance staircase and interior floors of the tomb. The mosaic in the centre is surrounded by a platform on which the burials were placed.
The tomb itself is a two-storey building. Probably, members of a wealthy Roman family were buried there, but scientists have not found any coffins or burial remains. MOLA researchers have suggested that the tomb was probably found and looted during the Middle Ages.
Nearby, scientists have discovered more than 80 burial sites with artefacts such as ceramics, jewellery, coins and glass beads.
Antonietta Lertz, a senior archaeologist at MOLA, noted that the site is a "microcosm for the changing fortunes of Roman London". The exact age of the mausoleum has not yet been determined. In the future, the incredible find will be available to everyone, and now the excavations are ongoing.
Earlier OBOZREVATEL told that in Britain an amateur archaeologist discovered a system of writing, which could be used during the Ice Age.
Subscribe to OBOZREVATEL's Telegram and Viber channels to keep up with the latest news.