Trending:
Unique exoplanet is discovered that contradicts scientists' knowledge of stars and planets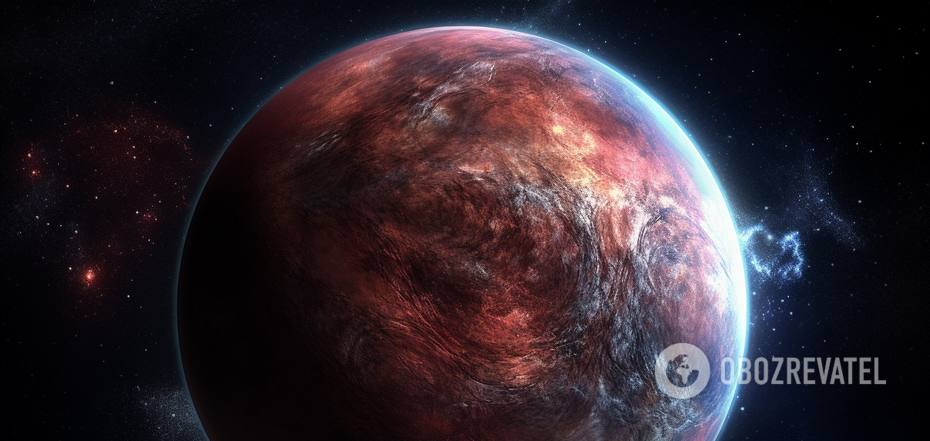 Giant planet formed near small star TOI-4860. Source: Illustrative photo
There is a Jupiter-like giant exoplanet in the Crow constellation in the star system that has led scientists to question its existence. The fact is that it was formed around the star TOI-4860, which is small and cold.
The study is described in an article published in the scientific journal Monthly Notices of the Royal Astronomical Society. According to existing theories, the size of planets in star systems depends entirely on the size of the parent star. The reason is that small stars cannot create a large enough disc of building material around them to form giant planets.
However, the new study has confirmed previous speculation that there is an exoplanet around the small star TOI-4860 that is the size of Jupiter, which is the largest planet in our solar system.
This exoplanet was first discovered by NASA's TESS space telescope. The spacecraft then recorded a flash of starlight as the exoplanet passed in front of the star TOI-4860.
In the new study, the existence of the exoplanet was confirmed by observations from the SPECULOOS Southern Observatory in Chile. The study also involved a Japanese team using the Subaru Telescope in Hawaii.
Amaury Triad, lead author of the study and professor of exoplanet science at the University of Birmingham, said the new research is "vital to deepening our understanding of planet formation".
Exoplanets that exist outside our system are a major area of research in modern astronomy. According to Inverse, more than 5,000 have been discovered so far, and each exoplanet adds something new to astronomers' understanding of the Milky Way.
The exoplanet in the TOI-4860 system is called "warm Jupiter". It is close enough to a small and not too hot star to maintain a warmer temperature. This, according to the researchers, may indicate that there may be a number of stellar-planetary relationships in our galaxy that no one has ever guessed.
"According to the canonical model of planet formation, the lower the mass of a star, the less massive the material disc around it. Since planets are created from this disc, it was expected that high-mass planets like Jupiter would not form," explained George Dransfield, a researcher and PhD student at the University of Birmingham.
According to him, this work is the first confirmation that a low-mass star has a high-mass planet. Dransfield suggests that the exoplanet gained mass due to heavy elements in its atmosphere. But this is just a theory that will need to be proven.
Earlier, OBOZREVATEL also reported that scientists had found an exoplanet that probably survived its own demise.
Subscribe to OBOZREVATEL's Telegram, Viber and Threads channels to keep up with the latest developments.