Trending:
Ukrainians told that beggars in Europe pass themselves off as "refugees": the language gives out cheaters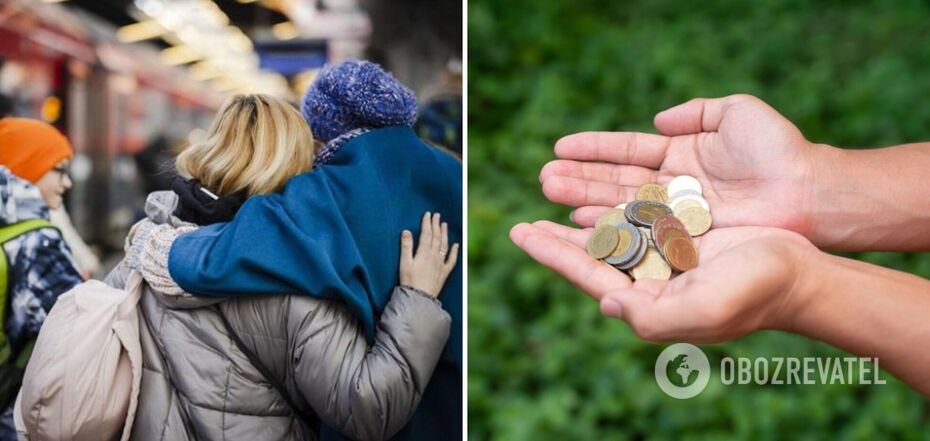 In Europe, swindlers pretend to be Ukrainians
Beggars in various European countries pass themselves off as Ukrainian refugees in order to beg for money or induce them to buy goods, appealing to Europeans. However, the scammers do not succeed in tricking Ukrainians because they do not know the language.
One of the TikTok users, who now lives in Great Britain, shared her outrageous story. Her story was viewed by nearly 500,000 users, and many of them shared similar experiences in the comments (please scroll to the bottom of the page to see the photo).
"Situation: you're sitting in a bar in London, and a guy comes up to you selling roses and asks you to buy them. You refuse and he starts to say: "I'm from Ukraine". You start talking to him in Ukrainian, he doesn't understand anything, continues in English, and you are aghast that people are such d*cks, "- said the Ukrainian.
As it turned out, this incident did not surprise many real immigrants who encountered crooks in Europe. Usually beggars would ask citizens for money, and when they heard the Ukrainian language and appeals to come to volunteers, they would run away.
"In Germany I met a lady who asked for money, saying she ran away with her child from Ukraine. She didn't know the language, and when I wanted to take her to the volunteers, she ran away", "A girl came up to me. She was begging for money for her child's milk, said she was from Ukraine, but didn't understand Ukrainian and didn't have documents", "I had the same situation in Paris, but I asked for money for a ticket to another city because my purse was stolen and he was from Ukraine. When I started speaking Ukrainian, he ran away", "There was a similar situation in Brussels. Dude asked to buy roses from him because he was from Ukraine. When you start talking in Ukrainian you get zero reaction", - users shared their stories.
Many have noticed that language is the key factor that helps distinguish a real Ukrainian from a crook who cynically profits from other people's grief.
Earlier OBOZREVATEL wrote that an unknown man in the Czech capital on Halloween eve wore "the scariest costume", for which he needed only two elements - the flag of the Russian terrorist country and a fake rocket on a stick.
Only verified information in our Telegram channel Obozrevatel and Viber. Do not be fooled by fakes!