Trending:
Ukrainian movie Klondike premiered in New York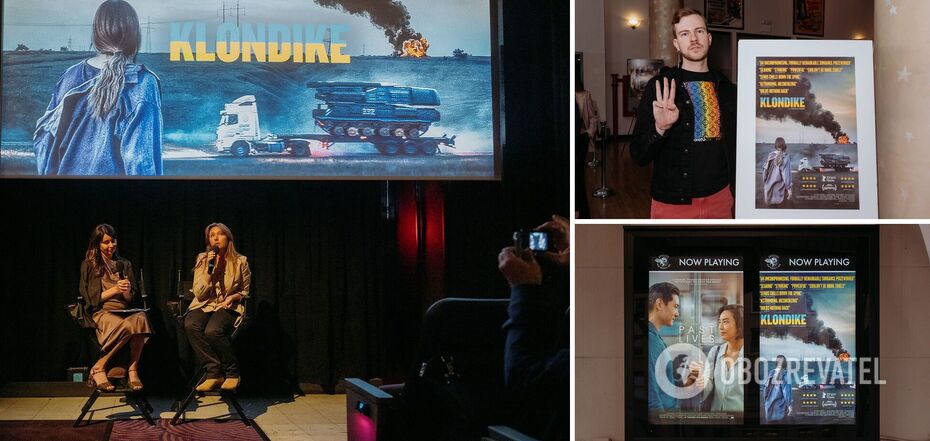 The movie is available on Netflix in Ukraine
The excitement around this incredible work created by the outstanding Ukrainian director Maryna Er Horbach has risen dramatically after its recent premiere in New York. It was at the prestigious film center Angelika in the United States.
Screenings of the movie continue in New York and Los Angeles. The movie is available on Netflix in Ukraine. The organizers urge people not to miss this opportunity.
Actress, host and UNICEF partner Sia Rovinska, Bachelor finalist Oleksandra Mudra, actress Victoria Varley, Miss Universe of Ukraine Anna Zayachkivska, director of Rule of Two Walls film David Hutnyk, celebrity manager Olha Samofalova, supermodel Taras Romanov, designer Olena Rudenko, film producer Polina Buchak, Consul Natalia Musienko, Yaroslava Sochka from the Permanent Mission of Ukraine to the United Nations in New York and others attended the premiere.
Consul General of Ukraine in New York Oleksiy Holubov introduced the film and emphasized that Ukrainian cinema is growing thanks to courageous filmmakers like Maryna who share important stories with the world. "Klondike stands as a pharos that sheds light on Ukraine's culture, history and struggles," Oleksiy noted.
This anti-war drama has already wowed audiences at numerous prominent film festivals. Klondike was chosen as the official representative of Ukraine in the Best Foreign Language Film category at the 95th Academy Awards. The film had its world premiere at the Sundance Film Festival, where it became the first Ukrainian feature film to enter the competition program of this outstanding independent film festival in the United States, winnng the award for Best Director.
The true achievement of Klondike is evident in its ability to captivate audiences and leave a deep mark on the heart. The movie captures the resilience of the women, reflecting the whole essence of Ukraine. This emotional depth leaves viewers with a sense of hope that lingers long after the viewing is over.
The screening was followed by a discussion with director Maryna Er Horbach, moderated by American-Ukrainian actress Oksana Lada, known for her role in the popular The Sopranos HBO series.
It is important to note that Samuel Goldwyn Films has acquired the rights to the Ukrainian anti-war drama Klondike for distribution in the United States. This is the fourth feature film directed by Maryna Er Horbach. The movie is a collaboration between Ukraine and Turkey. Its plot tells the story of a family living on the border between Russia and Ukraine that finds itself in the epicenter of the MH17 passenger plane shot down by the Russian military.
The screening of Klondike in NY was supported by Razom for Ukraine.
Screenings of the movie continue in New York and Los Angeles. The movie is available on Netflix in Ukraine. Don't miss this opportunity!