Trending:
Ukraine will restore Kakhovka HPP: The Cabinet of Ministers has already made a decision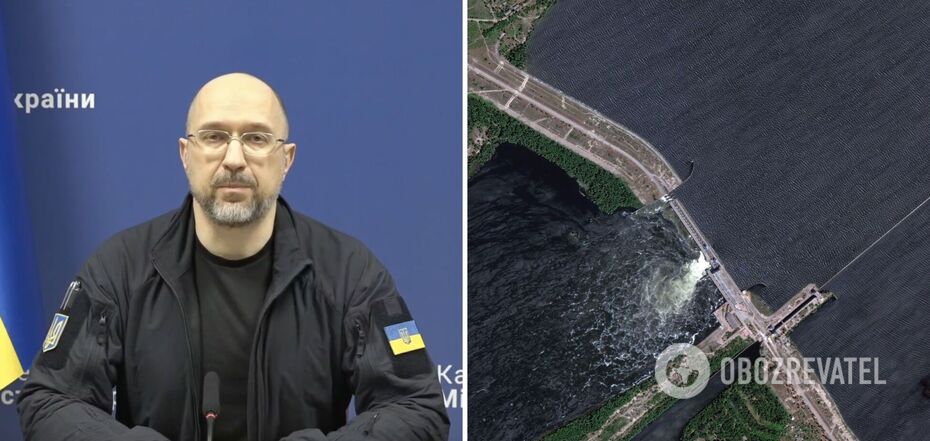 Kakhovka HPP will be restored, says Denys Shmyhal
Ukraine is planning to restore the Kakhovka hydroelectric power station, which was blown up by the Russian occupiers. The government has decided to launch a pilot project.
This was announced by Prime Minister Denys Shmyhal at a government meeting. According to him, the Kakhovka HPP dam is necessary for the work of farmers in southern Ukraine.
"An important element of support for our agricultural sector will be the restoration of irrigation systems in southern Ukraine. Kakhovka HPP has played and will continue to play an important role in this regard. Today (18 July - Ed.), the government is approving a resolution on a pilot project to start restoring the Kakhovka HPP, which was blown up by the Russians," Shmyhal said.
The project is designed for two years. It will be implemented in two stages:
The first stage will involve designing all engineering structures and preparing the basis for the upgrade;
The second stage will begin after the de-occupation of the territories where the HPP is located and will involve direct construction work.
The project will be coordinated by the Ministry of Economy. The state-owned Ukrhydroenergo will act as the customer.
Consultations with experts and specialists have already been held to prepare the project, Shmyhal added. "The restoration of the Kakhovka power plant will increase Ukraine's economic potential in both the agricultural and energy sectors," the Prime Minister concluded.
Earlier, Mykola Solsky, Minister of Agrarian Policy of Ukraine, warned that it would take more than a year to restore the dam and fill the reservoir. He specified that currently, more than 300,000 hectares of land in the Kherson region are left without access to irrigation.