Trending:
Ukraine receives $55bn in military aid from NATO - Austin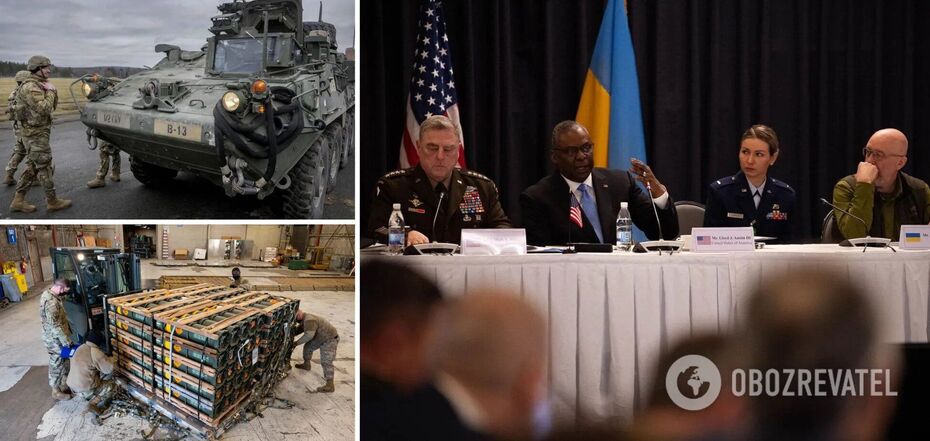 The 11th Ramstein meeting starts in Germany
Since the start of Russia's large-scale invasion, NATO has provided Ukraine with $55 billion in military assistance.
This was stated by US Secretary of Defence Lloyd Austin at the opening of the 11th meeting of the Ramstein Contact Group on Ukraine's defence. "In total, the members of this contact group have provided over $55 billion in defence assistance to Ukraine," he said.
According to Austin, over the past few months, Ukraine has received the necessary equipment and training to support "nine more armoured brigades" and this has already strengthened its position on the battlefield.
The US Defence Secretary also noted that Kyiv had been provided with "key air defence systems to protect the sky and citizens, as well as critical infrastructure".
He recalled that the first meeting of the contact group in Ramstein took place almost a year ago.
"We came back here to reaffirm the unity of our resolve. A year later, Ukraine is still strong, and our support has not wavered. And I'm proud of the progress we've made together," the Pentagon chief said.
The news is being supplemented...