Trending:
Two Super Moons and an invisible new moon: when and what to watch for in the August sky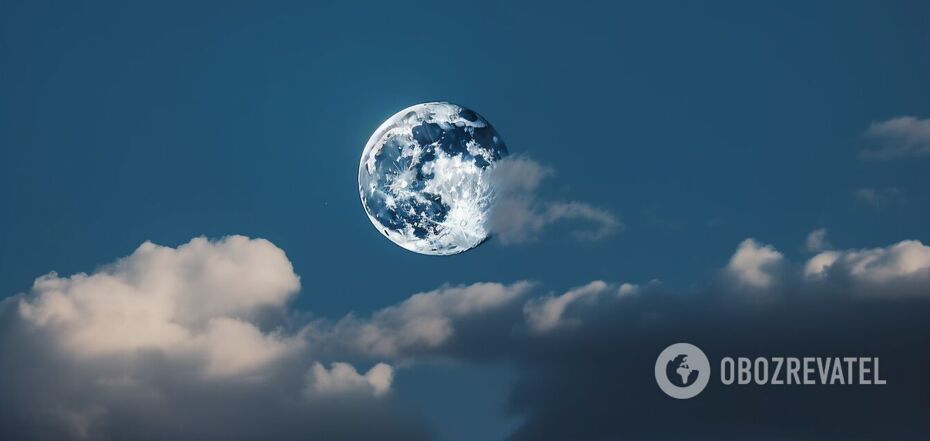 Lunar Calendar
In August, you can observe a Super Moon and an invisible New Moon. The Full Moon can give a person extra energy and make them impulsive.
A Super Moon is a phenomenon when the young or full Moon in its orbit is at the minimum distance from the Earth's surface (a distance of less than 360,000 kilometers). Time and Date has published the dates when the unusual phenomenon can be seen.
The Full Moon in August is called the Sturgeon Moon because there are large numbers of sturgeon fish in bodies of water at this time. It is also called the Grain Moon, the Corn Moon, and the Lightning Moon.
The Super Moon can be seen twice: August 1 at 21:31 and August 31 at 4:35 Kyiv time.
On the 31st, the Moon will be a deep blue color, which is why it is also called a "blue moon". Some believe that it became blue because of a volcanic eruption, while others claim that the origin of this term means an event that will never happen.
Also in August, a phenomenon called the Invisible New Moon can be observed. It is also known as a "Microluna", "mini-Moon" or "mini-New Moon" - this is when the full or young Moon is at the point in its orbit located at its maximum distance from Earth, meaning the center of the celestial body is more than 405,000 kilometers away.
Because the Microluna is farther away, it looks about 14% smaller than the Super Moon. Also, the illuminated area appears to be 30% smaller, so it may look less bright.
A New Moon can be seen when the Sun and Moon are in line, and the Sun and Earth are on opposite sides of the Moon.
At this point, the Moon is in such a position in relation to the Earth that people only see its shadowed side. While the Sun illuminates its opposite side
The August New Moon is expected to occur at 12:38 a.m. on Aug. 16.
Earlier OBOZREVATEL published a lunar calendar for August, which will help you choose the right days for wedding, traveling and haircuts.
Subscribe to OBOZREVATELchannels in Telegram, Viber and Threads to keep up to date.