Trending:
Two remedies to help get rid of the smell of mold and mustiness on towels when washing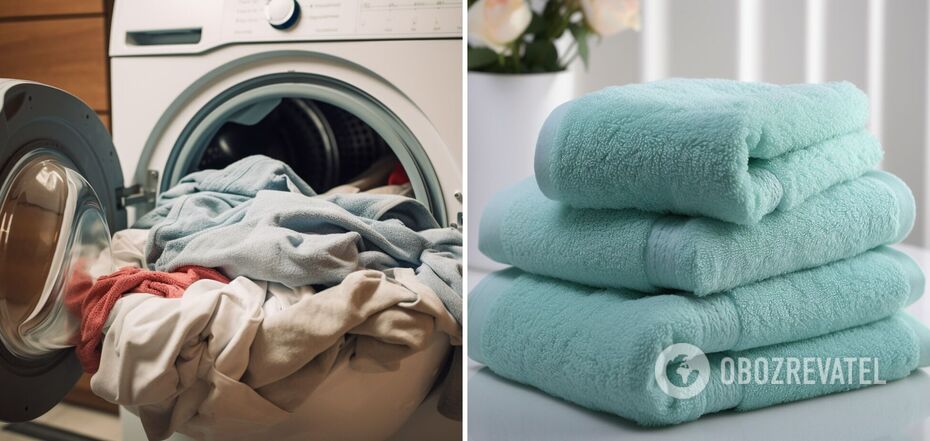 Towel washing
Towels often fail to dry quickly due to moisture in the room or repeated use. This unpleasant musty odor even after washing can last long.
This is a sign of mold developing on the fabric. Moisture is the perfect place for fungus. OBOZREVATEL found an effective way that will help to deal with this.
You can easily get rid of mold and bad odor if you use natural ingredients.
Vinegar is a natural deodorant and disinfectant that is perfect for fighting the stench. Baking soda will also help remove all dirt and stubborn stains.
To do this, add a cup of white vinegar and baking soda to your washing machine's dispenser or drum. Start the normal washing cycle.
Towels should be washed separately from linens and clothes to prevent germs from spreading to other clothes.
When the wash cycle is over, add another half cup of baking soda to the drum and start another program. Add more powder for delicate fabrics this time.
After the second wash cycle, hang the towels outdoors if possible or in a well-ventilated room. Proper drying will help to avoid the unpleasant smell of moisture.
Earlier OBOZREVATEL published the perfect remedy that will make towels soft after washing.
Subscribe to OBOZREVATELchannels in Telegram and Viber to keep up with the latest news.