Trending:
Travel to Italy for a fraction of the cost: how to save up to half of your budget on your trip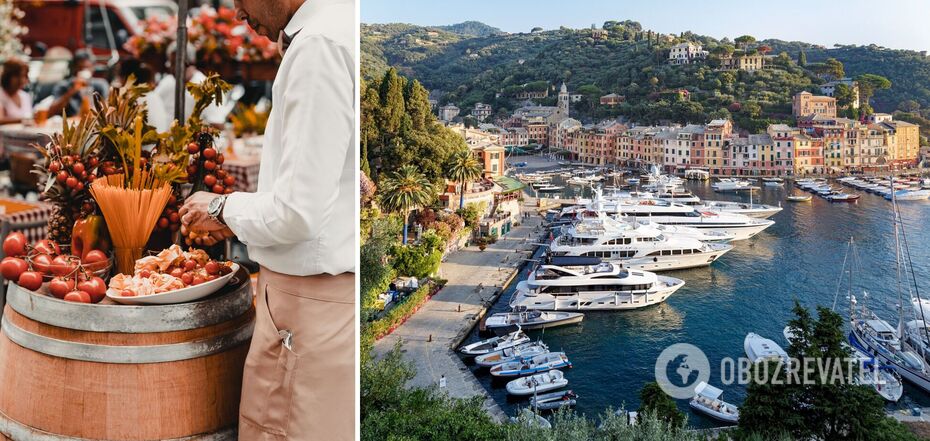 Travel to Italy for a fraction of the cost: how to save up to half of your budget on your trip
We will never tire of repeating that Italy is one of the best countries for tourists. It offers a combination of various types of recreation. There are mountains for mountaineering and eco-tourism enthusiasts, the sea for those who enjoy sunbathing on hot sand, numerous art objects, and much more. However, the prices here are not low. Therefore, here is a selection of tried-and-tested life hacks that will help you save a significant amount of money during your trip.
Approximate prices
First, let's take a look at a standard list of expenses you might incur in Italy. Prices vary greatly depending on the region and season.
Espresso coffee: €1.20
Hostel bed: from €25 to €50 per night
Standard double room: from €60 per night
Ticket for the high-speed train
Florence - Milan: €56
Public transport: €1.50
Dinner for two in an average restaurant: from €50
Pizza: from €6 to €8
Glass of wine: from €5
Car rental: from €50 per day
Litre of petrol: €1.80 Bike rental: €12 per day
Museum ticket: from €10 to €35
Based on these prices, it can be concluded that one day's holiday in Italy will cost you between €50 and €130. Of course, the costs can be higher. It all depends on which hotel you stay in, which restaurants you plan to dine in, and how you want to spend your time.
In any case, you can save money if you follow a few simple tips.
Choose low-cost airlines or ground transport
If you're planning to spend a few days in Italy, you've probably noticed the flight prices. You can find flights from Poland to Milan or Rome starting at €60. However, if you opt for less crowded airports like Pisa, Bergamo, or Bologna, you can purchase tickets for as low as €18. Not bad for savings, right?
Additionally, you can consider arriving in the country by land, such as by car, bus, or train. This can save you up to 20% of your budget.
Travel in the off-season
Most people visit Italy in June-July and before the New Year holidays. Let's be honest, the country is exceptionally beautiful during these periods. In the summer, everything is in full bloom, tourist attractions are open, and the beach season begins. And on Christmas Eve, Italy transforms into a real fairy tale. However, it's important to note that prices at this time can double, and thousands of foreigners flock to the squares, causing long queues at museums.
To avoid the crowds and high prices, consider planning your holiday for May or September-October. During these months, you'll enjoy pleasant weather and a significant reduction in the number of people on the streets. Additionally, you'll find lower prices for accommodation and food, as well as good discounts on tickets to various art spaces.
Get around by public transport
Italians have a great love for cars, making it their preferred mode of transportation. However, for foreigners, this can be quite expensive, especially when visiting multiple cities. Therefore, considering public transport as an alternative is advisable.
You have the option of choosing between buses or trains to travel between different locations. Buses are less convenient but offer affordable fares. When it comes to trains, there are some factors to consider. High-speed trains, which can transport you across the country in just a few hours, tend to be very expensive, particularly if you purchase tickets on the spot.
For instance, if you plan to travel from Rome to Florence, a high-speed train ticket can cost around 45 euros, while a regional train ticket is priced at 23 euros. Alternatively, taking a bus for the same distance may cost as little as 7 euros.
However, even this pricing isn't set in stone. By planning your holiday in advance and purchasing tickets several weeks ahead, you may be eligible for discounts of up to 50%.
Furthermore, you can apply for a Trenitalia Pass card, allowing you to travel throughout Italy for several days starting from €129. Trenitalia also offers special deals for passengers purchasing round-trip tickets for a single day or planning weekend trips.
Buy set meals
Italians are renowned for their serious approach to mealtime. They typically have lunch at 1 pm. Local restaurants have long adjusted to this cultural norm, offering substantial set lunches at reasonable prices during this time, often up to 15 euros. For this amount, you can enjoy a traditional pasta dish, a first course, water, and a glass of wine. Food establishments usually advertise these lunch deals with signs displaying "menù del giorno" (menu of the day), so be sure to keep an eye out for them.
Don't waste money on bottled water
All Italians are well aware of the high quality of tap water in the country. To save a few extra euros, consider bringing a reusable bottle with you during your trip. You can refill your water supply at any public fountain. Rome alone has over 5,000 fountains where you can access clean drinking water.
Earlier, OBOZREVATEL informed you about the things that surprise tourists in Italy.
Only verified information is available on our Obozrevatel Telegram channel and Viber. Don't be fooled by fake news!