Trending:
Toyota revealed a fast low-cost model for the price of the Camry. Photos and details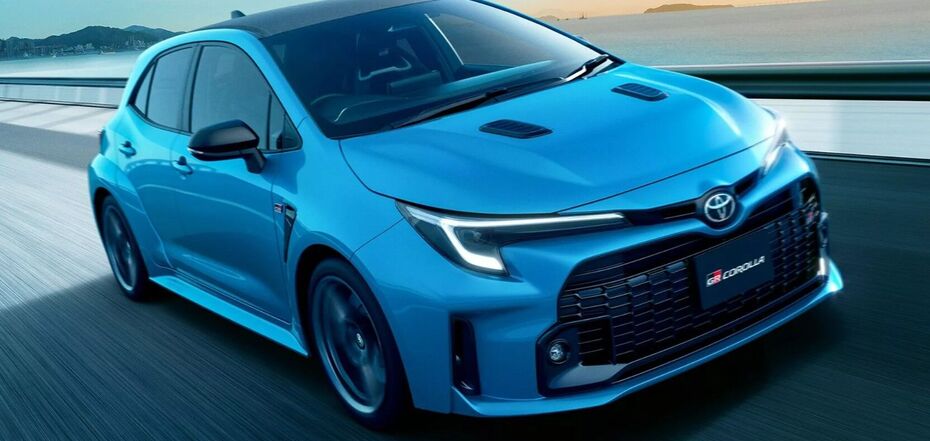 The GR Corolla sports hatchback has been updated. Source: Toyota
The Toyota GR Corolla sporty hatchback is a fast, low-cost model that competes in the powerful and dynamic compact car segment. The model has been updated and shown in official photos.
The novelty was reported by Carscoops. The update affected the front bumper as it has more efficient modernized air intakes. This helped improve handling.
Improved fasteners of chassis and suspension parts were also among the updates. The company did this to stabilize the car on the road while driving. The body is in a Cyan Metallic blue color.
The Toyota GR Corolla 2024 sports hatchback is powered by a 1.6-liter turbocharged engine that produces 300 hp (370 Nm of torque). The motor is paired with a 6-speed manual transmission as part of an all-wheel drive drivetrain.
The novelty was announced in the specification for the domestic Japanese market. 550 copies will be produced in 2014. Only 50 of them will be painted in Cyan Metallic color.
The price of the 2024 GR Corolla is $35,859. This is comparable to the Toyota Camry, which was not positioned as a powerful sports model.
Earlier OBOZREVATEL reported on a new Skoda Superb, an affordable family car that was shown in the official photos.