Trending:
Toxic and damage your furniture: which trendy cleaning hacks are really dangerous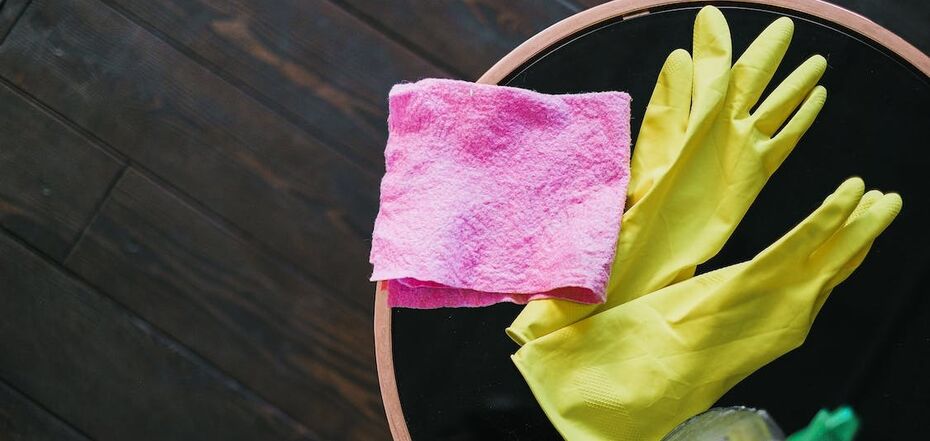 Household Lifehacks. Source: Pexels
In social networks, you can often find actionable lifehacks that will help in cleaning. But not always such advice is true, it can damage and even ruin the furniture.
If you're looking for new ways to make cleaning easier, you shouldn't trust every video. Tom's Guide found five of the most popular tips that will harm your home.
Washing the walls
You can often see videos of hostesses cleaning walls with a mop. While this may seem like a simple and useful life-saving know-how, certain types of paint can't be cleaned or the finish will be damaged. Especially if you have a smooth or matte finish.
Also, regularly dampening your walls can lead to mold or mildew. It is better to wipe the dirty areas with a soft sponge or clean cloth.
Cleaning a sofa with a dishwasher tablet
The video shows that a dishwasher tablet can easily remove stains and dirt on a fabric sofa. To do this, you need to dissolve the tablet in hot water, moisten a cloth and wrap it around a pot lid and wipe the entire sofa.
However, you should not do this because the tablet has toxic chemicals that are too aggressive for cleaning upholstered furniture. As a consequence, it can damage the fabric over time, causing it to fade and adversely affect the sensitive skin of people and pets.
Ironing carpet dents
It is common to see a dent in the carpet due to furniture, but the web recommends a popular technique that will quickly get rid of the problem. This involves placing a cloth over the dent before running a hot iron over it.
But the heat of the iron can burn or weaken the carpet fibers. Instead, you can use a clothes steamer or put a few ice cubes on the problem area. The fibers will absorb the moisture and "fall back into place."
Using bleach-soaked toilet paper to clean tile
Tiles and joints must not be cleaned with bleach. The video shows that you should soak toilet paper in the solution and attach it to the tiles, leave it on for a few hours or overnight, and then wipe everything with the paper.
But applying strong bleach to the tiles can practically eat away at the seams. Also, the chemical can damage your tiles, leaving them cracked or scratched.
Instead, it's better to prepare a solution at home that won't damage the surface. Mix baking soda with water in a 3:1 ratio to form a thick paste. Apply it to the necessary areas and gently scrub all the dirt with a toothbrush.
Bleach and detergents as a way to unclog drains
Earlier OBOZREVATEL told about a simple mixture for cleaning, which will give the dwelling a new life.
Subscribe to OBOZREVATELchannels in Telegram and Viber to keep up to date.