Trending:
Top 5 fantasy movies about magical worlds and creatures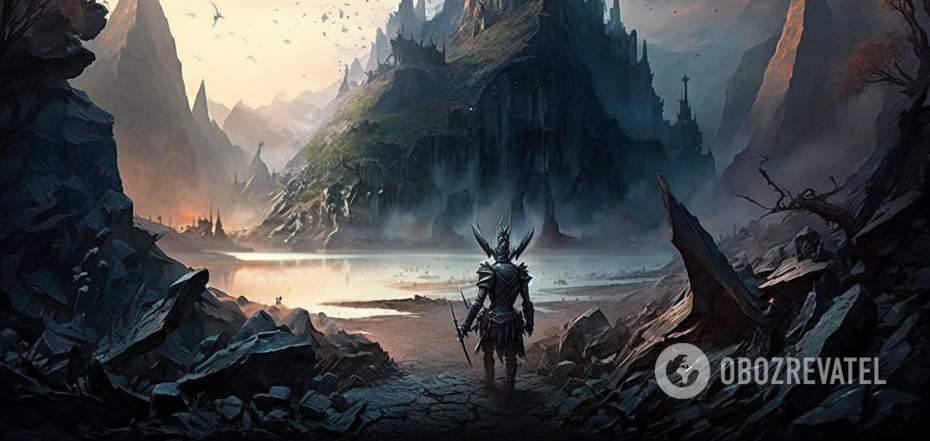 The Harry Potter movies are always in the ranking of favorites among viewers
The world of cinema is full of magical stories that take us to the second dimension, and fantasy films are a great example of that. OBOZREVATEL has prepared an article that highlights some of the most memorable fantasy films made between 2010 and 2015. From fascinating characters to mesmerizing visuals, these films are sure to take you on a thrilling journey.
Harry Potter and the Deathly Hallows - Part 2
IMDB Rating: 8.1;
Genre: Fantasy;
Country: United Kingdom, United States;
Duration: 2h 10min;
Year: 2011;
Produced by: David Heyman
In the last chapter of the Harry Potter series, Harry, Ron and Hermione set out on a quest to destroy the remaining Horcruxes and defeat Voldemort once and for all. The battle between good and evil reaches its climax at Hogwarts as the trio fight for their lives and the fate of the wizarding world.
The Hobbit: An Unexpected Journey
IMDB Rating: 7.8;
Genre: Fantasy;
Country: USA, New Zealand;
Duration: 2h 49min;
Year: 2012;
Produced by: Peter Jackson;
Based on the novel by J.R.R. Tolkien, "The Hobbit" tells the adventures of Bilbo Baggins, who sets out on a journey with a group of dwarves to reclaim his family from the dragon Smaug. Along the way, Bilbo encounters various obstacles and dangers, including Gollum and terrifying orcs.
Maleficent
IMDB Rating: 7.0;
Genre: Fantasy;
Country: USA;
Duration: 1h 37min;
Year: 2014;
Producer: Joe Roth;
This is a free-form adaptation of the classic fairy tale "Sleeping Beauty," exploring the backstory of the villainess Maleficent, showing how she sided with evil. The film portrays the witch as a complex character with a tragic past, adding depth and nuance to the classic tale. The film shows the fate of a previously good fairy who faces the betrayal of her dearest person.
The Chronicles of Narnia: The Voyage of the Dawn Treader
IMDB Rating: 6.3
Genre: Fantasy
Country: USA, UK
Duration: 1h 53min
Year: 2010
Produced by: Mark Johnson
The third film in the Chronicles of Narnia series, "Voyage to the End of the World," tells the story of the Pevensey siblings and their cousin Eustace, who, together with King Caspian, set out in search of the seven lost lords of Narnia. Along the way they encounter magical creatures and encounter various difficulties.
Arrietty
IMDB Rating: 7.6
Genre: Fantasy, Cartoons
Country: Japan
Duration: 1h 34min
Year: 2010
Producer: Toshio Suzuki
This Ghibli animated film tells the story of Arrietty, a tiny girl who lives with her family under the floor of a human house. When a boy named Sho discovers their existence, Arrietty's life changes forever as she learns about the outside world and the dangers it poses to her species.