Trending:
Tomatoes will become sweet: a recipe for fertiliser that guarantees results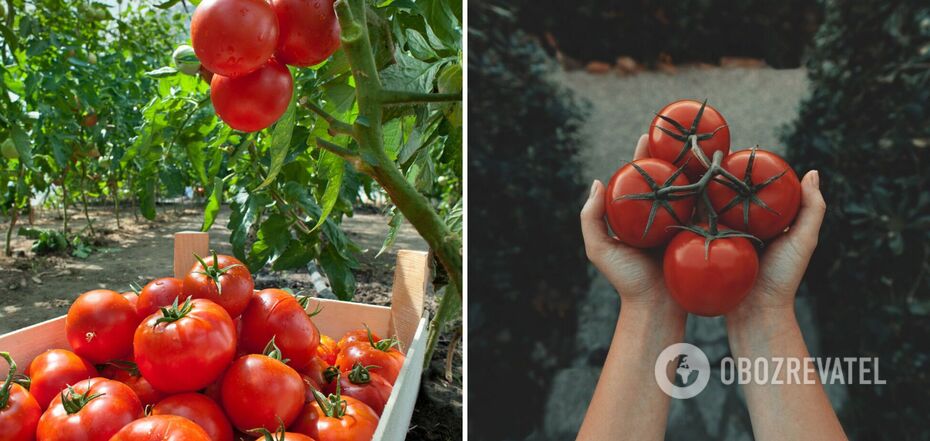 Tomatoes will become sweet: a recipe for fertiliser that guarantees results
June is the best time to fertilise tomatoes. It is at the beginning of summer that the first fruits are set and formed. First of all, you need to take care of protecting the plants from diseases and pests.
Weeding should also be done - not only in June, but throughout the summer. The soil around the bushes should be loosened regularly, and hilling should be done on moist ground. Experienced gardeners recommend an effective and cheap homemade infusion as a fertiliser. Read the OBOZREVATEL article on how to feed tomatoes to make them sweet.
You don't have to use mineral fertilisers to make tomatoes taste rich. Black bread infusion is an environmentally friendly and effective substitute for chemicals.
It is very easy to prepare: it takes five minutes of time and a few days of waiting.
Step 1. Take a three-litre jar and fill it two-thirds full with slices of black bread.
Step 2. Fill the rest of the container with warm water, having previously dissolved 100 g of fresh yeast in it.
Step 3. Put the jar in a warm, dark place. The fertiliser should be infused for 3-5 days. After the fermentation process is complete, strain the infusion.
It is important to dilute the infusion with water in a ratio of 1:10 before watering - the fertiliser should not be too concentrated.
Tomatoes should be watered at the root. You can repeat the fertilisation after at least two weeks.
By the way, the wrong plants near the tomato bed is one of the reasons for the loss of yield. A bad neighbourhood will inhibit the growth of tomatoes, spoil the ovaries and expose the plants to diseases and pests. Read the article to find out what should never be planted next to tomatoes, and what neighbourhood will be beneficial.
Earlier, OBOZREVATEL told how to feed tomatoes to ensure an early harvest.
Subscribe to OBOZREVATEL's Telegram and Viber channels to keep up with the latest news.