Trending:
Tomato fertilizer: an elite way to feed the bushes that costs pennies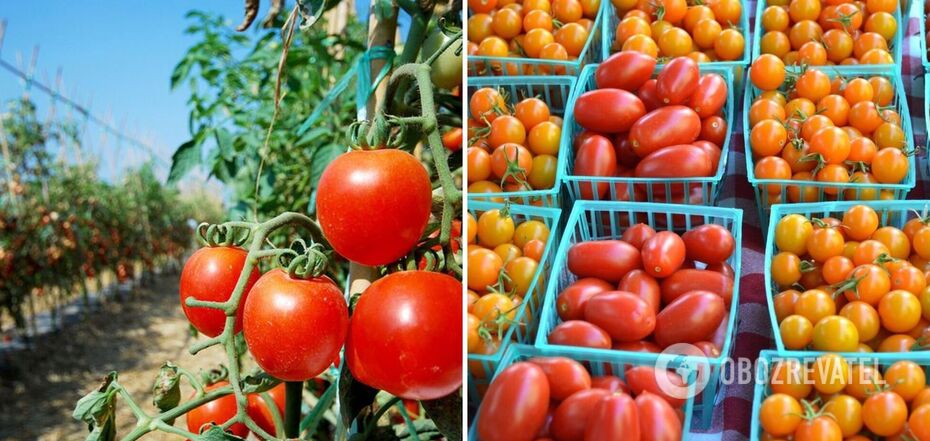 What to feed tomatoes with
Early summer is a busy time for gardeners: they need to have time to water, feed, weed, and dip the vegetables in the bed. Not to mention the fight against pests, which are just beginning to actively gnaw young leaves. June fertilization is especially important for tomatoes.
Experts advise using a safe and environmentally friendly product - oat flakes. OBOZREVATEL tells about an elite way to feed the bushes, which costs a penny.
The benefits of oatmeal top dressing
In general, oat dressing can be used for different varieties of vegetables. However, according to experienced gardeners, it will have the best effect on the growth and development of tomatoes, peppers and eggplants.
Oat flakes contain vitamins and trace elements that saturate tomatoes with beneficial substances.
Oatmeal fertilizer has 3 main components that ensure its effectiveness:
Magnesium - useful for the development and strengthening of the root system;
Calcium is indispensable for the formation of strong and healthy shoots;
Зhosphorus - important at the flowering stage.
Flakes in the soil will encourage earthworms. And this is not a disadvantage at all, as it may seem at first glance. It is the worms that loosen the soil, ensuring the flow of oxygen to the root system.
In addition, oatmeal will protect tomatoes from pathogenic fungi and apex rot.
How to make it
Option 1
Grind 3 tablespoons of oat flakes in a blender, pour a liter of water and insist for 1-2 hours, stirring occasionally. Then strain the infusion and dilute with water in the ratio of 1:1. The oat milk thus obtained is introduced under the roots every other day. Oatmeal, by the way, can be bought the cheapest.
Option 2
There is a recipe for a more intensive feeding, which should be applied under the roots less frequently.
We take 0.5 kg of crushed oat flakes and pour 10 liters of warm water.
Leave the solution for 5 days to infuse.
Under each bush, you can pour no more than 500 ml of fertilizer and do it no more than once every two weeks.
Option 3
If there is no time for solutions and infusions, you can use oat flakes in dry form. The main thing is to grind them well. After that, you should scatter the mixture on the bed around the bushes, lightly go over with a rake and water.
Earlier OBOZREVATEL told us how to feed tomatoes, so that the harvest would be early.
Subscribe to channels OBOZREVATEL in Telegram and Viber to keep up with the latest news.