Trending:
To the resort for pennies: 7 best budget vacation options in 2023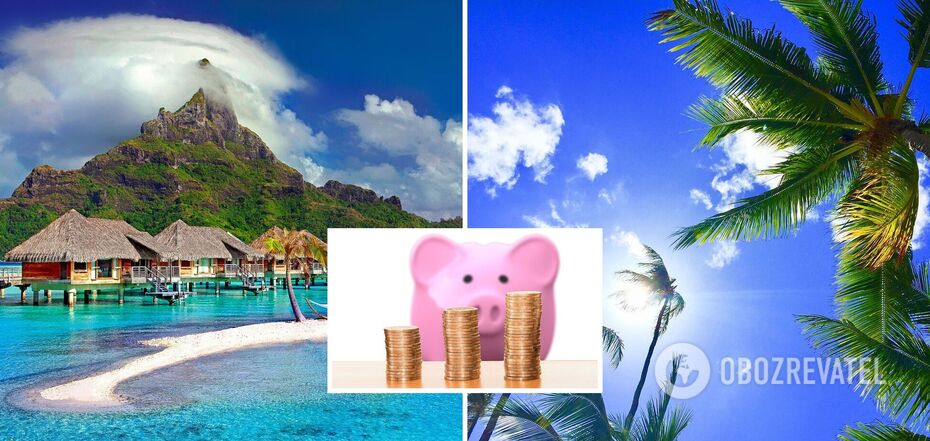 Where to vacation inexpensively in 2023
Vacationing at a resort is often associated with luxury hotels and high costs. This makes many people put their travel dreams on hold every year. However, there are many attractive resorts around the world where you can have a good time without exceeding your budget. Let's take a look at 7 of the best destinations that offer excellent facilities at a moderate cost.
Bali, Indonesia
Bali is a paradise island in Indonesia that attracts travelers from all over the world with its luxurious beaches, exotic temples, picturesque rice fields and gardens.
In this resort you will find a lot of inexpensive hotels, guesthouses and hostels that offer comfortable accommodation. And you will not spend too much on food here, because the prices on the island are quite moderate. Bali also offers a lot of entertainment and activities, such as surfing, diving, excursions to volcanoes and temples, yoga sessions and visits to spas.
The average price of a week-long vacation on the island for two people ranges from $500 to $1000, including accommodation, food and entertainment.
Goa, India
Goa is a small state in western India known for its beautiful beaches, colorful markets, water sports and vibrant nightlife. Here you will find many budget hotels that will provide you with a comfortable stay.
In Goa, you can enjoy beach vacations all day long, visit cultural attractions including temples and churches, and go on excursions to nature reserves and famous waterfalls. Popular activities here include surfing, diving, yoga and massages.
The average price of a week-long trip for two to Goa is around $400-800.
Chiang Mai, Thailand
Chiang Mai is a fascinating city in northern Thailand, famous for its mountainous scenery and diverse cultural treasures. Here you will find ancient temples, unusual markets, traditional fairs and incredible architecture.
Accommodation and food in the resort will surprise you with quite reasonable prices. And entertainment here is so much that will be enough for a whole vacation.
We recommend visiting the local religious buildings, including Wat Phra Tat Doi Suthep, Wat Chedi Luan and Wat Phra Siong Man. You can also soak up the city's atmosphere by checking out yoga studios, traditional massage parlors and strolling through the local markets.
The average price of a week-long trip for two to Chiang Mai ranges from $300 to $700.
Budapest, Hungary
Budapest is the capital of Hungary, attracting visitors with its historical sights, magnificent thermal pools and majestic architecture.
It is a true paradise for budget vacationers, because here you can find affordable accommodation in hotels and apartments, as well as delicious meals at reasonable prices.
And also here you can appreciate many attractions, such as the parliament building, the citadel and the fisherman's bastion, completely free of charge. You'll have to pay for relaxing in the thermal pools, admission to museums and galleries, and we also recommend booking a ferry or boat tour, it's an incredible treat.
The average price of a week-long trip for two to Budapest can range from $400 to $800.
Costa Rica, Central America
Costa Rica is a small country in Central America that offers a wide variety of rainforests, volcanoes and waterfalls, and crystal clear beaches along the Pacific and Caribbean coasts.
Costa Rica has many activities such as whitewater rafting, ziplining, scuba diving, wildlife watching in national parks and relaxing on beaches.
The average price of a week-long trip for two to Costa Rica ranges from $600 to $1200.
Phuket, Thailand
Phuket is a large island in Thailand that attracts visitors with its white sandy beaches, warm waters and luxurious resorts. Here you will find budget hotels and guesthouses offering comfortable accommodation.
Phuket Island is also known for its incredible underwater world, perfect for diving and snorkeling. You can also visit temples, enjoy traditional Thai cuisine and explore the local markets.
The average price of a week-long trip for two to Phuket ranges from $500 to $1000.
Lisbon, Portugal
Each of the aforementioned resorts offers a unique experience and plenty of fun activities. Regardless of your budget, you can find great places to relax and unforgettable trips.
Earlier OBOZREVATEL told how to save money while vacationing in Greece.
Only verified information from us in Telegram-channel Obozrevatel and in Viber. Do not fall for fakes!