Trending:
To be happy and money: what you need to do when moving into a new home. Omens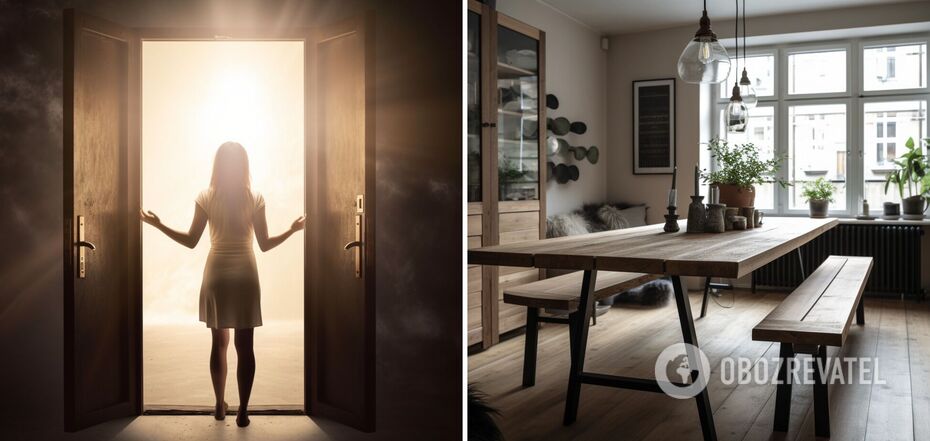 The right actions when moving in should make life in the new house very happy.
Moving to a new home is an outstanding event in everyone's life, especially if it is your own home. Many people have a lot of hopes for it, expecting that everything will be better in the new place. Accordingly, many people try to organize everything so as not to make mistakes in the process. In particular, from the point of view of esotericism.
OBOZREVATEL has collected a list of the main notes, which are advised to adhere to, to make the move successful. First of all, to make life in a new home secured, attract money and success.
How to choose the right time
Not every day of the week, according to popular beliefs, is suitable for moving to a new home. Friday and Sunday are considered to be the best days for this. It is these days are happy and bring prosperity and wealth.
In addition, esotericists believe that it is better to move into a new house in the morning. The beginning of a new day should herald the beginning of a completely new stage in life.
Cleansing of the house
It is recommended to move into a clean house. And it is about clean energy and a clean room. Therefore, general cleaning should not be postponed for later. It is necessary to take out all the garbage, unnecessary things and be sure to wash the house - this will clean it for a successful start of a new stage.
You can also conduct a cleansing ritual - for the first time to cross the threshold of the house as a full-fledged resident with a broom in his hands. It is believed that this will "sweep away" all the negativity from the new walls. But it is better to take the broom from your old house. It is said that your housekeeper will move with you on it.
The first thing
What you first bring to your new home, esotericists say, will determine how your fate will turn out within its walls. So, if you bring a passport, it will bring a lot of traveling. If your goal is wealth and prosperity, then it should be a coin or a bill.
Furnishings in the house
Experts of omens advise not to ignore the principles of feng shui when planning the furnishings in a new home. This practice has been helping people for centuries to organize energy flows in the house so that they circulate properly - nowhere stagnate and get to all corners. In particular, this applies to the arrangement of furniture.
Earlier OBOZREVATEL told what to do on payday to attract more money into your life.
Subscribe to OBOZREVATEL channels in Telegram and Viber to be aware of the latest events.