Trending:
Tips on how to dry and store lavender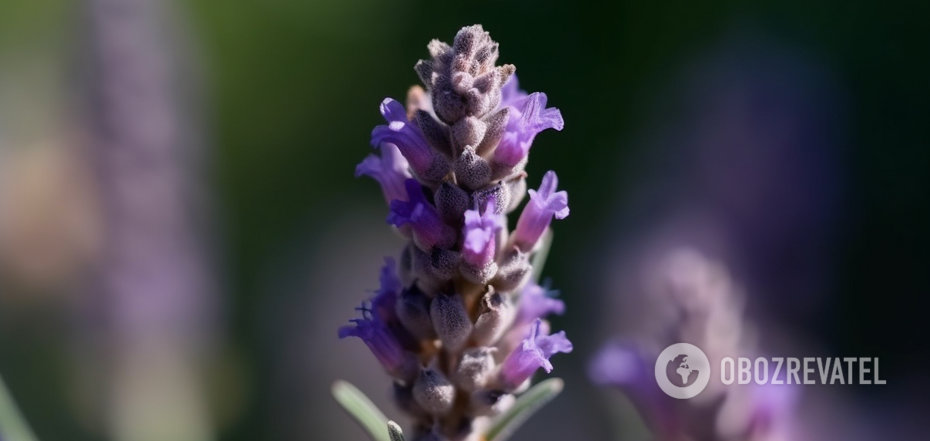 Collect lavender for drying before it has fully bloomed
Lavender is good because it can please with its amazing aroma not only during the flowering season. The properly dried plant spreads a pleasant fragrance for a long time. It is also suitable to use as an ingredient for drinks and dishes.
Therefore, OBOZREVATEL has collected the main tips on how to collect and dry lavender. If everything is done properly, the stock of the plant will not lose its quality throughout the winter.
How to harvest lavender
It is better to cut the inflorescences for harvesting when most of the flowers have already blossomed, but some of them are still in the form of buds. The ideal time for this is in the morning when there is dew on the plant. The tool should be sharp and cut the stem easily.
After cutting the flowers, the lavender is cleaned of leaves. The plant is not washed but dried thoroughly from outside moisture because it can cause rotting.
Three ways to dry lavender
There are three ways to dry the plant. Two of them have been used for a very long time. This is natural drying in the open air or on the windowsill. The third involves the use of an electric dryer and has several disadvantages, but is still used.
Air drying
Lavender is collected in small bundles of 10-15 stems each. They are hung upside down in a dry place with free access to air. If you want to preserve the color of the flowers, it is better to dry them in a dark room as access to sunlight will destroy the pigment.
Drying on a windowsill
This method is convenient even in a city apartment. The place should be shaded and well-ventilated. The plant is also collected in small bundles, which are hung upside down. After a few weeks, the lavender will dry well.
Using an electric dryer
The device can dry the plant too much and spoil it, depriving it of flavor and destroying other useful substances. Therefore, choose the lowest temperature available.
How to tell if your lavender is dried out
Drying naturally usually lasts about two weeks. After that, you should try to tear the flower from the stem. If it separates easily and rubs into dust without being wet, the plant can be removed and sent to storage. Bouquets should be put in an airtight container and placed in a dry, dark and cool room for storage.
Earlier OBOZREVATEL shared how to trim lavender bushes before winterization properly.
Subscribe to OBOZREVATEL channels on Telegram and Viber to be aware of the latest events.