Trending:
This should be done weekly: a home method to get rid of toilet stench and remove dirt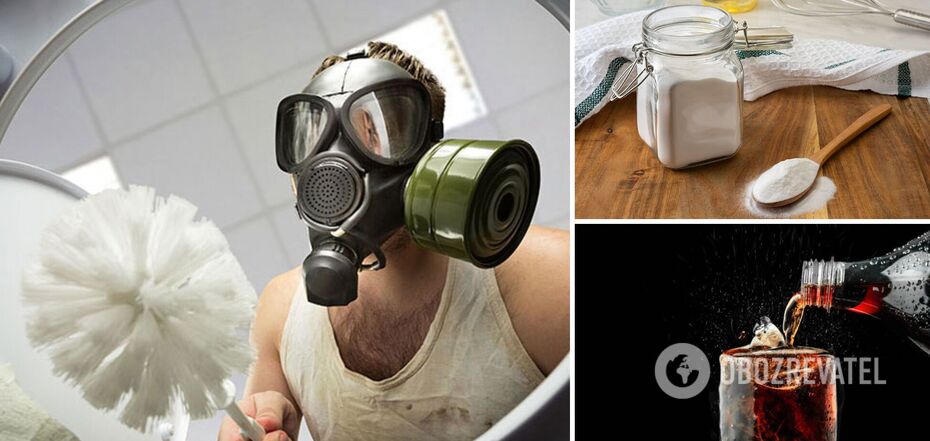 You can buy powerful toilet bowl cleaners at your nearest supermarket
Cleaning the toilet is a delicate matter. If you don't wash it on time, it will start to smell unpleasant. In addition, ugly limescale can form in the bowl of the toilet bowl, which will ruin even the most expensive designer renovation. So there are a lot of toilet bowl cleaners out there, but most of them contain aggressive chemicals and are also expensive.
However, according to Kobieta, there are cheaper options that can be made at home from what is sold in any supermarket. Their effectiveness is not lower, and they win in terms of price and safety. The main condition is to use them regularly.
Remove odours with baking soda
A mixture of baking soda and citric acid can not only remove lime, but also odour. It should be used once a week. Here are the step-by-step instructions.
Put on protective gloves - the components of the product react violently with each other, which is not very good for the skin;
mix 1/3 cup of baking soda and 1/4 cup of citric acid;
pour the mixture into the toilet bowl;
mix it with water until it forms a foam;
leave the product on for about 30 minutes;
then wash the toilet in the usual way.
A popular drink against limescale
One of the most effective anti-limescale products is phosphoric acid. The easiest place to find it is in probably the world's most famous fizzy drink - Coca-Cola. That is why it is effective not only against lime, but also against rust and other stubborn stains. Just pour a can of the drink into the toilet bowl so that the cola gets on the stains and leave it there for an hour or more. After that, the inner surface of the bowl should be brushed with a brush, paying particular attention to limescale.
As reported by OBOZREVATEL, baking soda also comes in handy when you need to clean the grill of the oven.