Trending:
This miracle remedy will help clean glass shower walls to crystal clarity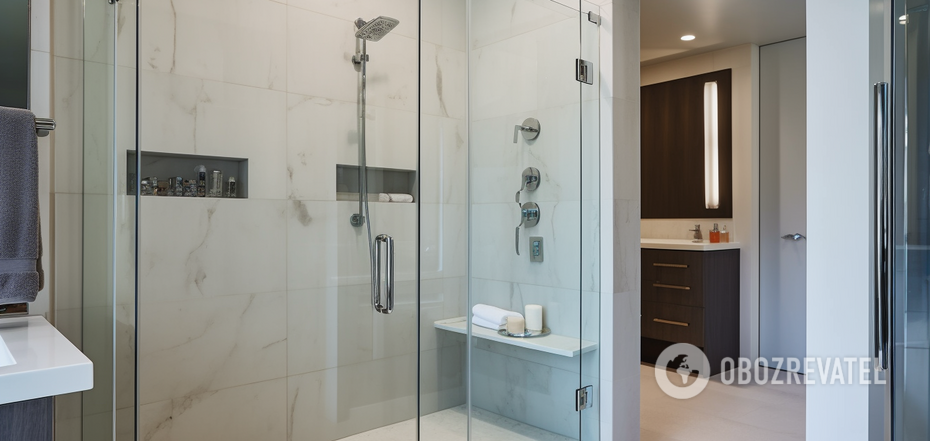 How to clean glass walls and shower doors
Limescale is notoriously difficult to prevent. Hard deposits are formed by the impact of tap water, which is quite hard in composition and contains mineral salts that settle on surfaces.
Cleaning the shower is one of those boring household chores that you usually want to put off until better times. Express has a quick way to get the job done with three ingredients that you probably already have in your kitchen
The glass walls of the shower are covered with unsightly streaks from daily use. When water residue dries on the surface, it leaves behind white deposits of calcium carbonate, also known as limescale.
Timely ventilation and wiping down the shower can prevent these marks from forming, but mineral salts can appear unnoticed and eventually develop into limescale even if you are very careful and take all preventive measures.
Mrs. Hinch Cleaning Tips Facebook page users have recommended a homemade alternative solution instead of wasting money on harsh chemical cleaners in a futile attempt to remove stains.
Required ingredients:
white vinegar;
dishwashing liquid;
baking soda;
water.
Step 1. Protect your hands with rubber gloves and get to work. Pour water into a container and add white vinegar and dishwashing liquid.
Step 2. Add a little baking soda to the solution and shake until foamy. You should get the consistency of a liquid paste.
Step 3. Apply the solution to the glass and the areas around the shower tray and wipe with a sponge. Then dry with a microfiber cloth or kitchen paper.
Soda in this product has two functions: it acts as an odor neutralizer and helps to quickly clean stains.
Earlier, OBOZ.UA spoke about a simple home method of getting rid of limescale in the toilet and other plumbing fixtures.
Subscribe to OBOZ.UA on Telegram and Viber to keep up with the latest events.