Trending:
They often get sick and can ruin the garden: which trees and flowers are better not to plant in the yard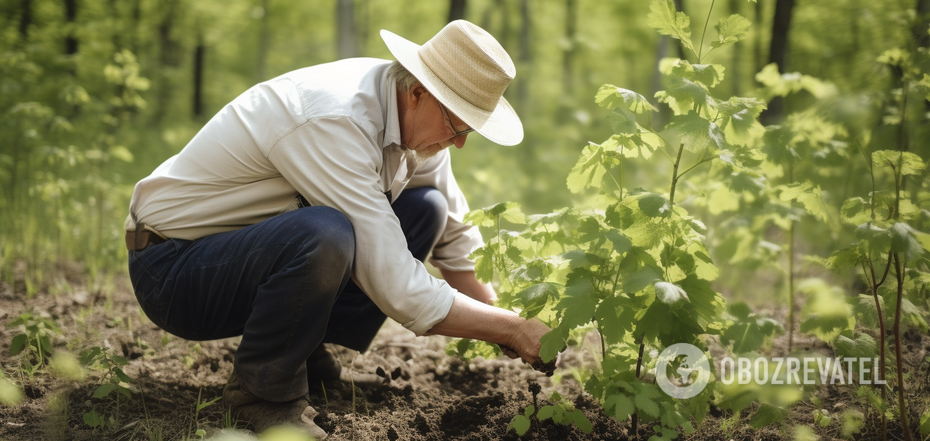 Gardening works
A beautiful garden and bright flower beds create a cozy, pleasant atmosphere in the yard. However, not all flowers will make a garden look good. Some plants are prone to disease and carry dangerous pests.
OBOZREVATEL has collected the top 5 plants that are better not to plant in the garden. Even regular care and timely watering will not help save the garden if dangerous plants grow nearby.
Phlox
Bright, thermophilic and unpretentious phloxes are often planted in flower beds. The flowers grow quite close, creating a "flower carpet". However, gardeners advise not to overcrowd your garden with phlox. These plants are overly susceptible to powdery mildew. If the disease has not bypassed your flower bed, you should cover the phlox bushes with wood ash in September or early October - there is a chance that next year this fertilization will help them get sick less.
Mallow
Mallow is one of the favorite flowers of Ukrainians, but it is prone to fungus. Instead of admiring the plant, you'll be treating it frequently and probably to no avail.
Horse chestnut
The inflorescences of the horse chestnut have an attractive appearance and a wonderful aroma. However, experts do not recommend planting it in the garden. The fact is that in the southern climate zone, the chestnut feels good and grows healthy. But middle latitudes, due to high humidity, frequent precipitation, and lower temperatures, contribute to the spread of various diseases. The tree is affected by fungal diseases, and the spores are spread throughout the site along with the fallen leaves.
Goat willow
This is a rather beautiful but very problematic tree. Rusty spots and dots often appear on the goat willow, which are "symptoms" of fungal diseases. The spores spread to neighboring trees, and the willow gets sick for a long time and often.
Juniper
Juniper is one of the most dangerous neighbors for trees and flowers. The fungus that often affects junipers quickly spreads to apple, pear, and other fruit trees. Pathogenic spores are spread by wind over long distances.
Earlier, OBOZREVATEL talked about evergreens that are ideal for fencing.
Subscribe to OBOZREVATEL 's Telegram and Viber channels to keep up with the latest developments.