Trending:
"They have poor supplies and old weapons": the Armed Forces of Ukraine told about the new assault units of the occupiers that Russia is sending to Ukraine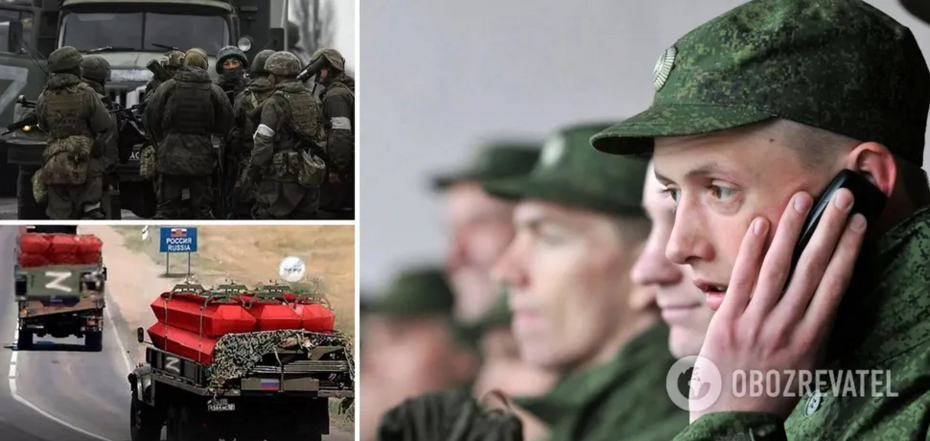 Russian occupiers in Ukraine
In the war against Ukraine, Russia has started using so-called "Z assault units", which are staffed by people with criminal records. They are poorly supplied and equipped with old weapons, and the Russian command is sending them to storm Ukrainian positions.
It was to form such units that the Russian Ministry of Defence pushed the founder of the Wagner PMC, Yevgeny Prigozhin, away from access to Russian colonies and prisons, and now representatives of the Russian Ministry of Defence are "grazing" there. The head of the joint press centre of the Tauride Defence Forces, Oleksiy Dmytrashkovsky, said this during a telethon.
Dmytrashkovsky said that the Russian Federation uses so-called "Z assault units" in the occupied territories.
In this way, the Russian command is trying to solve the problem of low morale in the occupation units. Although the occupiers from these "assault units" also do not really want to fight, so they are being "worked on".
"But the so-called 'assault units Z' appeared, staffed by people with criminal records. Now the conflict between Prigozhin and Shoigu is understandable, because the latter has actually taken away the possibility of replenishing the ranks of the Wagnerites with prisoners. Instead, the Russian armed forces are now being formed by these people with criminal records," said a representative of the Tauride Defence Forces.
It was representatives of the so-called "Z assault units" who were recently captured by Ukrainian soldiers near Maryinka. All 15 prisoners tell of terrible conditions and unwillingness to fight.
"They all say that they have poor supplies and old weapons... They also said that many of these units do not really want to go to war. That is why we are now working among these 'soldiers' to get them to storm the positions of the Ukrainian Armed Forces," Dmytrashkovsky said.
On April 15, it became known that the Ukrainian Armed Forces captured dozens of occupants near Bakhmut and Maryinka.
Thus, near Maryinka, mobilised from the temporarily occupied Makiivka, Donetsk region, Kazan (Tatarstan), Bashkortostan, Cheboksary (Chuvashia) were captured. One of them said that for refusing to go to the assault, the commanders beat the mobilised and threatened to physically harm their relatives.
According to the prisoner, during the battles in the Kherson and Zaporizhzhia sectors, the occupiers were not provided with protective equipment, which led to heavy losses in the enemy's ranks. After arriving in Donetsk region, the mobilised men were given Soviet bulletproof vests and helmets, which also did not protect them from shrapnel wounds.
Another prisoner spoke about widespread drunkenness and bribery in the Russian army.
Only verified information is available in our Obozrevatel Telegram channel and Viber. Do not fall for fakes!