Trending:
There will be no harvest: what not to plant after potatoes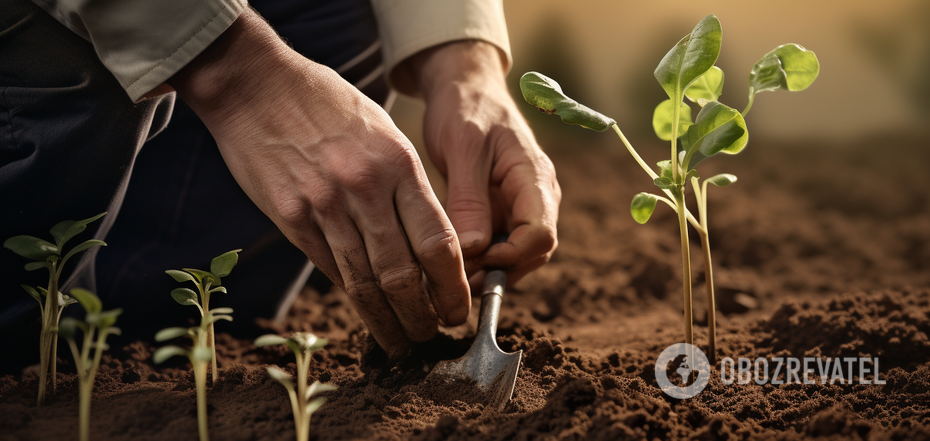 After potatoes, you should definitely not plant any other nightshades
Experts in growing garden crops say that potatoes should not be planted on the same plot of land more than twice in a row. Otherwise, it will deplete the soil too much and the harvest will be poor. That's why, since ancient times, people have been practicing alternating sowing different plants on the same field.
During this time, a lot of knowledge has been accumulated on how to optimally approach such a rotation. OBOZREVATEL found out which plants will feel best in the garden after potatoes. And which ones should be avoided.
What to plant after potatoes
Legumes are the best at restoring the soil's mineral balance after potatoes. They get nitrogen from the air, which they accumulate in the underground part. And if you use them as green manure, the soil will also be saturated with potassium and phosphorus.
Vegetables of the cruciferous family, in addition to various types of cabbage, also grow well after potatoes. But cabbage is best grown on the same plot after a period of growing clover or rye. This vegetable is nourished by the same elements as potatoes.
It is also a good idea to alternate potatoes with pumpkins. Zucchini and squash are the best choices here. Cucumbers and pumpkin, on the other hand, are the least successful, although they are also a good option.
If you want to plant green manure in the garden where the potatoes grew, choose rye and oats. They should be planted in the fall and mowed before frost. Mix the sprouts with the soil and leave them right on the bed. Over the winter, they enrich the soil with nutrients and at the same time release substances that inhibit the growth of pathogenic fungi.
What not to plant after potatoes
Since this crop belongs to the Solanaceae family, any related plants will be a poor successor for potatoes, as they are susceptible to the same diseases and suffer from the same pests. For example, late blight and the Colorado potato beetle are easily transmitted to them.
Strawberries will also grow poorly in the place of potatoes. First of all, because it also suffers from wireworms and bear.
In general, the list of plants that are better not to plant in the beds where there were potatoes is as follows:
tomatoes
eggplants
sweet and hot peppers
pepino
strawberries
strawberries;
tobacco.
Earlier, OBOZREVATEL told you how to quickly dry freshly dug carrots and beets.
Subscribe to OBOZREVATEL's Telegram and Viber channels to keep up with the latest developments.