Trending:
The week will end in euphoria: detailed horoscope for all signs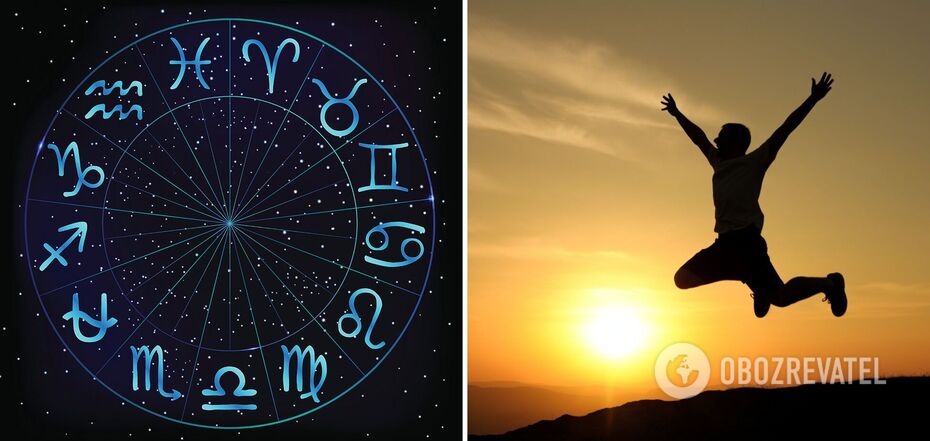 Astrologers promise a busy end of the week
From a cosmic point of view, this week is full of tumultuous celestial transits. It will end with the combination of the life-giving Sun and romantic Venus in charismatic Leo. This promises all signs a rise in self-esteem, deepening of feelings, and a chance to build successful relationships.
Astrologers told us what this means for each specific zodiac sign. And here's what awaits you.
Aries
All week long, you've been working on creating a sense of financial security for yourself. Organising your paperwork and taking stock will help you build confidence and develop an abundance mindset. Don't be afraid to be creative and experiment with new ways of doing things - it can bring in extra income. Towards the end of the week, take a moment to reward yourself for the work you've done. Invite your friends to watch a film or grab a bite to eat. They'll be happy to join in the fun.
Taurus
Allow yourself to be vulnerable. This week you are developing your softer, more sensitive side, which gives you more power and authority over your life. Mistakes and slip-ups may lurk in the workplace. Be more patient with yourself and others. The ability to manage your reactions and find solutions quickly will help demonstrate your professionalism. And on weekends, channel all your energy into your own home. Find joy in decorating your space or planning a menu with your loved ones.
Gemini
If you're contemplating an important financial decision, remember that you don't have to make a choice right away. Give yourself as much time as you need. Especially against the backdrop of unexpected conflicts that arise because you are dissatisfied with some people in your life. To keep the peace, you will need to find a healthier way to express yourself. Listen carefully to others, show compassion and you will be able to resolve any problem. Don't hesitate to ask your friends and family for support. Those you love the most can help you see the bigger picture.
Cancer
It's time for you to express your individuality and spend time with people who appreciate your unique spirit. Sharing your true self with those closest to you will be a great opportunity to strengthen your bonds and gain more confidence. However, if this causes any misunderstandings, try not to get into direct conflict. This will preserve your relationship. When you finally get to sit down and relax with your nearest and dearest, you'll want to catch up and learn some of the most important life lessons you've learned through your experiences with them.
Leo
Don't engage in heated discussions at work unless you're 100% sure of their purpose. If you don't have a clear understanding of your vision, you may end up tripping over your own words. However, if you notice that you are always trying to compromise and give in, it may be a sign that you need to rethink your strategy. Remaining flexible and open-minded will help you find new opportunities to increase your skill set and wealth. The work you've done on yourself will bear fruit towards the end of the week as you gain a better understanding of your goals. Be sure to listen to your intuition as you look for the next creative challenge in your career.
Virgo
Even perfectionists like you make mistakes sometimes - don't forget to remind yourself of this. Especially as you may face unpleasant surprises in the areas of finance and travel planning. Before you overreact or try to shift the blame, pause and soberly assess the situation. Only then can you determine the best way forward. If you're looking for new opportunities to explore your talents, discuss your hobbies with your loved ones - they may have some good ideas. If you're willing to try something new, this could be a great chance to develop skills that will help you in your career.
Libra
You've been wanting more recognition at work lately, but your usual behaviour may be getting in the way. You may be overly emotionally defensive about opinions you don't like. Try to step outside of your usual patterns and think about how constructive criticism can help you improve. Don't react impulsively when talking to friends either - you may not see the whole situation and accidentally ruin the relationship. Closer to the weekend, the risk of this will decrease. Reconnect with your loved ones by organising a meeting with those you love the most.
Scorpio
It's important that you voice your needs. Being upfront and honest about what you want from your relationships and career will help you avoid confusion and disagreements in the future. Although your friends and family may not understand your vision at first, a balanced discussion will help you come to an agreement. You'll be thinking a lot about career development this weekend, and you'll be inspired by it. But don't get too carried away with your dreams - live your real life and make concrete plans.
Sagittarius
Don't forget about patience, because your hot temper can easily get out of hand and ruin something in your life. Do your best to take responsibility for your actions and emotions, and then make an effort to behave with dignity. In career matters, you are encouraged to stick to your vision and your ideas. Especially when it comes to optimising your workflow. Conversations with colleagues will help you understand how best to save time and on what. Spend the weekend relaxing in your favourite place. Take this chance to develop your mind and explore uncharted territory.
Capricorn
Your romantic life is set to revive. Whether you're in a relationship or not, your charisma attracts people to you and you can easily follow your desires and get what you really want. If you're not thinking about love, try channeling that energy into creativity. Time spent on your favourite projects will definitely pay off. Use your intuition to correct a financial mistake you made in the past. Once you're done, you'll have more room in your life for socialising, especially on philosophical topics.
Aquarius
You've been overwhelmed by your responsibilities, so try to focus on your own duties before helping others. Stay close to your home and pause everything you can to help you balance the pace of life. But try not to get into conflicts with your family and neighbours - it will be difficult for you to resolve these conflicts and they will start to accumulate. Watch your reactions and take your time. Have a good time at home with your loved ones this weekend.
Pisces
People from all areas of your life will demand your attention, which is superimposed on your overall high workload. You may need to practice saying no to conserve your time and energy. Otherwise, you may get caught up in running errands for other people and neglect your own business altogether. Meanwhile, on the career front, you'll be happy to discuss your ambitions for the future and explore new opportunities for your professional development with the people you trust most. Remember: your friends and family are there to encourage you to challenge yourself.
Earlier, OBOZREVATEL told which zodiac signs will face a difficult period at the end of August.
Subscribe to OBOZREVATEL's Telegram, Viber and Threads channels to keep up with the latest developments.