The unique Ukrainian record holder fled to Russia forever: "There are prospects, development and good people here. I want to be like them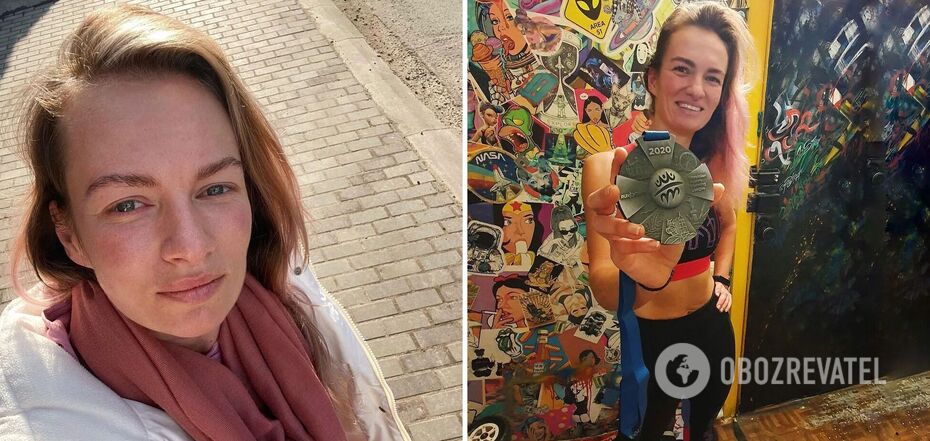 A girl had a terrible accident in Thailand in 2015
Tatyana Vorotilina, a 31-year-old former Ukrainian tennis player, left to live in Russia and made an enthusiastic video about it. In 2015, the athlete had a terrible accident in Thailand when she was hit by a truck on her scooter and lost her right leg.
Tanya's treatment in two Thai clinics cost 40 thousand dollars. This amount was raised by caring Ukrainians on social media after a request for help.
After the tragedy, Vorotylina lived in Kyiv, where she worked and ran marathons. In 2019, during one of these races, she set a unique record. She became the first person in the country to run a 42 km course with a prosthesis in 5 hours and 22 minutes.
In recent years, Vorotilina lived in Odesa. After the start of the full-scale invasion, she and her husband moved to Montenegro, and from there to Russia.
In her video, the newly-minted Russian named the main reasons for moving to Russia.
"Because the people here are very kind and responsive. The kind of people you want to be like. The kind of people you want to be close to, you want to feel part of these people, part of this community. And also because there are opportunities, prospects and development here. I am valued as a specialist here, and I am offered very interesting cooperation. Because there is medicine and prosthetics here, and I am dependent on it. Because it is a huge country where there is always somewhere to go and something to see. My father is Russian, so I am Russian," said Tatiana.
Answering the question about what had changed to make her decide to leave Ukraine, Vorotilina said that "in Ukraine, people came out of everywhere who wanted her dead".
"I was threatened with death. That's why I left. But while I was in Montenegro, Ukrainians didn't like me either. They were very worried that I was using a Ukrainian passport. They demanded that I go to Russia. So I went," the athlete said.
Only verified information is available on our Obozrevatel Telegram channel and Viber. Do not fall for fakes!