The UK has found a new way to keep Russia out of the 2024 Olympics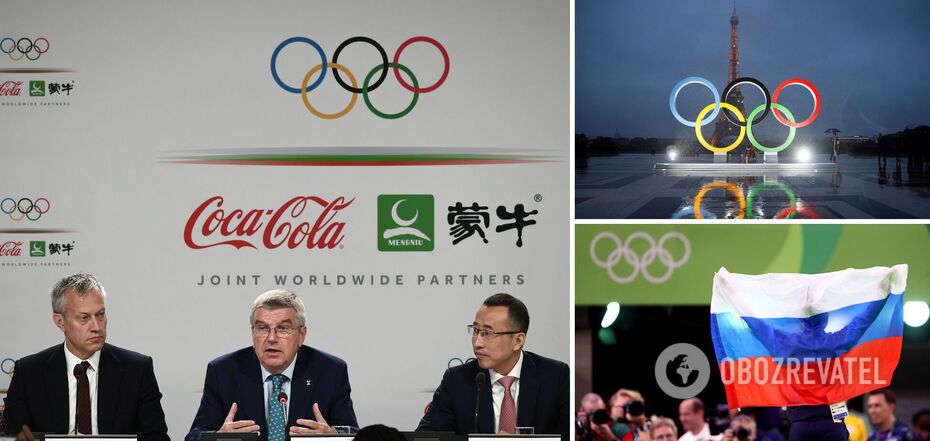 Our allies are using all the pressure levers they have
The UK government has called on the main sponsors of the 2024 Olympics in Paris to put pressure on the International Olympic Committee (IOC) to prevent Russian and Belarusian athletes from competing even in neutral status. According to The Guardian, 13 of the largest companies sponsoring the Olympic Games, including Coca-Cola, Intel, Samsung and Visa, have received a letter.
The authors of the letter are convinced that the Russian and Belarusian regimes should not be allowed to use sport for their propaganda purposes.
"Until our concerns and the significant lack of clarity and specific details regarding a workable model of 'neutrality' are addressed, we do not agree that Russian and Belarusian athletes should be allowed to compete," the text reads.
The IOC is continuing to explore options that would allow athletes from Russia and Belarus to qualify as "neutral" for the Paris Olympics in Asia rather than Europe.
The UK, along with 34 other countries, believes that the situation in Ukraine has deteriorated since the IOC's initial decision last February to ban the aggressor country and that Russia and Belarus should not return until Vladimir Putin ends the war.
In a statement last month, the countries expressed serious concerns about the ability of Russian and Belarusian athletes to participate in competitions on a neutral basis, given that they are directly funded and supported by their states. They also expressed concern about the close ties between Russian athletes and the Russian military.
"While noting the IOC's stated position that a final decision has not yet been made, we strongly urge the IOC to consider the issues raised by all countries and revise its proposal accordingly," the letter to sponsors by the UK's Culture Secretary Lucy Frazer reads.
"As an Olympic partner, we would like to hear your views on this issue and ask you to join us in putting pressure on the IOC to address the concerns raised in our statement," the letter reads.
The letter came a day after Russia launched its largest missile attack on Ukrainian cities in the past month.
Only verified information is available on our Obozrevatel Telegram channel and Viber. Do not fall for fakes!