Trending:
The toilet will always smell good: a simple method will save those who cannot tolerate unnecessary "fragrances"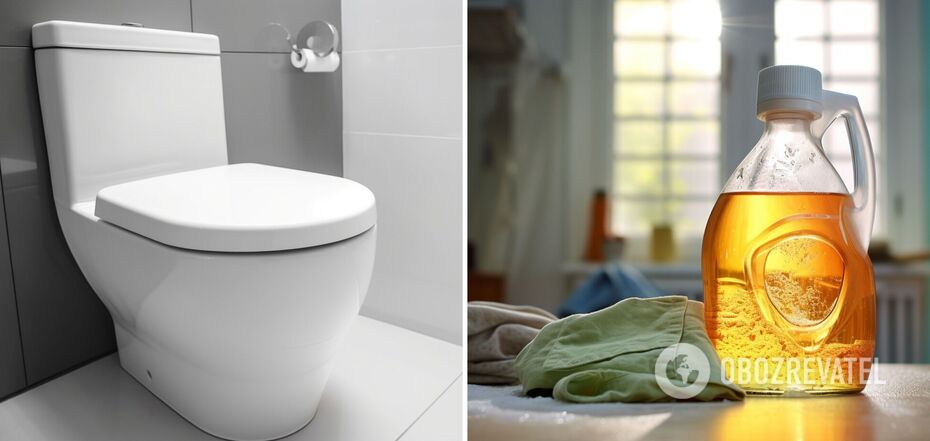 Fabric softener can also be used to keep the toilet fresh
An unpleasant toilet odor is not a surprising phenomenon, but you want to get rid of it as soon as possible. In addition to regular cleaning, there are a lot of tricks to do this. And one more has appeared on TikTok.
Blogger Natalie Hyde (@natalienuernberger), who gives advice on housekeeping, shared her life hack for this case. She uses one simple tool to freshen up the smell in the toilet before guests arrive.
To make her guests feel comfortable, she places scented candles throughout the house. And she adds a small amount of laundry detergent to the toilet bowl separately.
You need to add a small amount - just a couple of tablespoons. The product will mix with water and spread the scent of freshly washed laundry in the toilet after each flush. This life hack will last for several flushes.
Many users praised the method, sharing that it did indeed freshen up the restroom, albeit for a short time. Some went a step further and suggested adding a few drops of conditioner to a household dehumidifier. This way, the scent will last longer and spread over a larger area.
But one commenter warned against using too much in the toilet. According to him, the conditioner can begin to settle on the parts of the flush mechanism and they will eventually stick together. At best, they will need to be flushed, at worst, they will need to be repaired or even replaced.
Earlier, OBOZREVATEL told you how to make an eco-friendly and safe home air freshener yourself.
Subscribe to OBOZREVATEL's Telegram and Viber channels to keep up with the latest developments.