Trending:
The stove will shine: a clever trick for cleaning kitchens in hard-to-reach places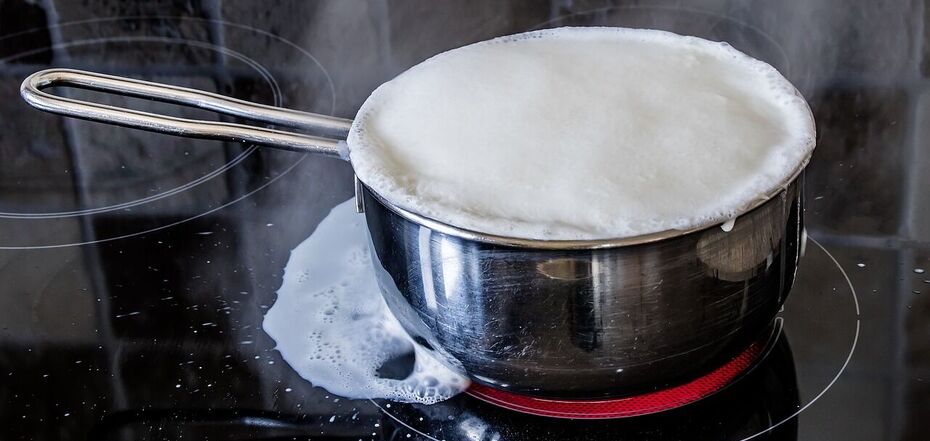 The stove needs to be wiped down after cooking. Source: Pixabay
The kitchen is where housewives spend most of their time, so it gets dirty more often. But the hardest place to get grease and dirt out is the stove, which we use every day.
To make the stove shine with cleanliness, you need to wipe it down after every cooking process, but there's dirt that's hard to get by conventional means. A blogger under the nickname ellentgeblogger posted a video on her TikTok social media page showing how to quickly clean up unwanted debris.
Oddly enough, we'll need a knife and a rag for this one. Wrap a damp rag tightly around the knife and advance it into the crevices between the stove and the surface, wiping away any grease and food debris that has gotten there.
A thin blade and a wet towel make it easy to clean up even tired dirt.
What other tricks will help clean the kitchen
To clean an induction stove, remedies that are sure to be at home can help. Vinegar, citric acid and toothpaste will do a great job on burned grease and food residue.
But never use abrasive powders, ammonia or chlorine-based bleaches, or flammable substances. All of these can ruin your stove and lead to negative consequences.
Sticky residue also gets on the handles of the cabinets, so they need to be cleaned regularly. Soapy water and a clean sponge are enough for this. Wipe them every day to avoid unpleasant odors.
Previously OBOZREVATEL told you what agent will help in cleaning, so that the furniture in the apartment will shine.
Subscribe to channels OBOZREVATEL in Telegram and Viber to keep up withthe latest events.