Trending:
The story of the infamous Nazi brothel Salon Kitty: How Reich leaders used sex workers for their own ends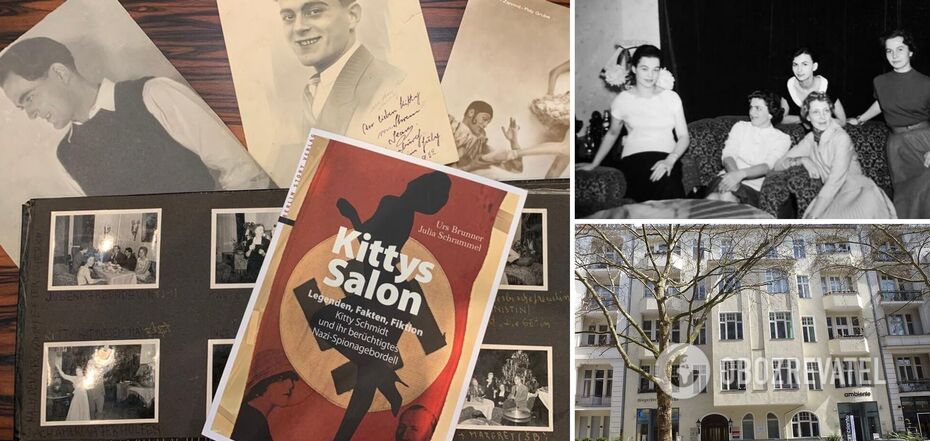 Kitty's Salon Brothel
The Nazis set up brothels everywhere, even in the Auschwitz concentration camp. Although officially the lecherous lifestyle was not approved in Germany, Hitler called sex workers "a disgrace to mankind" in Mein Kampf. In practice, however, the situation was somewhat different, and enterprising Nazis quickly realized that brothels could be used for their own purposes.
The most famous brothel of the Nazis was "Salon Kitty". The story of the infamous establishment was told by the New York Post.
The story of Kitty Schmidt
The German economy was in decline after the defeat in World War I. Galloping inflation in the turbulent twenties encouraged the proliferation of not-so-legal businesses. Brothels, drag shows, and pornography were everywhere, and many formerly honest citizens were forced into the sex trade just to survive.
However, the debauched lifestyle ended in 1932 when Adolf Hitler's Nazi Party came to power. The debauchery contradicted the party's official stance on women, for the sole purpose of German women was "to give birth to and raise Aryan babies," so they were to live "as monogamous faithful wives."
In 1939, Kitty Schmidt was the owner of one of the last brothels in Berlin that was allowed to operate legally.
One day, the Nazi Party leadership offered Kitty the opportunity to turn her business into a spy center to electronically wiretap their high-ranking clients. Kitty Schmidt refused.
Realizing the conditions in which she found herself, Kitty decided to flee Germany. The plan failed - while trying to escape from the Third Reich, Kitty was captured near the Dutch border. She was taken back to a Berlin prison where she was starved and beaten. Afterwards, Frau Schmidt changed her mind and agreed to cooperate.
Salon Kitty
SS Gruppenführer Reinhard Heydrich, nicknamed "Hitler's executioner," suggested turning Salon Kitty into a listening post. Heydrich's henchmen converted an ordinary brothel into an establishment with hidden cameras and microphones throughout the house.
Heydrich was confident that "well-fed visitors would be able to reveal useful information during frank conversation after intimacy." The Nazis recruited all the employees of Salon Kitty, from waitresses to maids.
Earlier OBOZREVATEL told that in Argentina found a submarine of the Nazis: can confirm the crazy theory about the escape.
Subscribe to OBOZREVATEL channels in Telegram, Viber and Threads to keep up to date.