Trending:
The rose will have lots of buds: what fertilizer stimulates flowering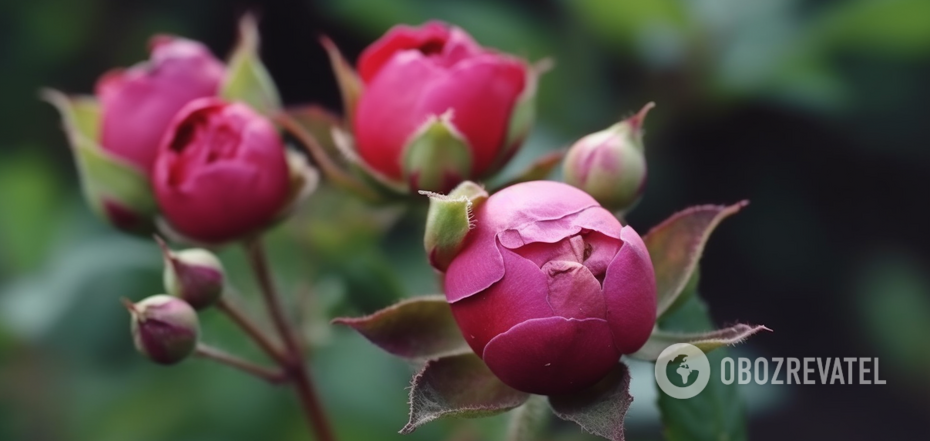 What to feed roses with
Iodine fertilizer will be useful for stimulating the growth of roses. This chemical element will replace nitrogen fertilizers, speeding up metabolic processes and ensuring prolonged flowering.
When preparing an iodine solution, it is necessary to strictly follow the specified proportions, otherwise the fertilizer can turn into a poison for the plants. Read more about iodine nutrition in the OBOZREVATEL article.
Why is iodine good for roses?
Iodine feeding has a number of advantages:
the fertilizer promotes the formation of buds;
Iodine increases the resistance of roses to diseases;
the fertilizer keeps pests away;
Iodine will improve bud quality;
iodine fertilizer will contribute to a richer flavor of flowers;
Iodine stimulates active bush growth.
How to make iodine fertilizer
Iodine can be used for the root system and for leaf fertilization of roses. Special ready-made iodine preparations are sold in stores, but it is very easy to prepare the fertilizer at home. Here are three recipes for iodine-based fertilizers.
Fertilizer based on iodinol
Iodinol is an antiseptic, which can be purchased in pharmacies. It contains 0.1% iodine and 0.9% polyvinylpyrrolidone.
Iodinol is most commonly used for foliar application during active flowering. Pour 1 liter of water into a sprayer and add 1 ml of the product. Stir thoroughly and spray plants with the solution.
Root and leaf feeding
Root feeding is done before planting roses or after transplanting. Take 1 drop of iodine per 3 liters of water and apply the solution under the root.
During the flowering period, experts advise diluting 1 drop of iodine in 1 liter of water and spray on the leaves. Roses will bloom lushly all summer and you will enjoy the beauty and fragrance.
Iodine is a very concentrated solution, and one drop is enough. Do not try to exceed the specified dose or it can cause serious burns.
In the past, OBOZREVATEL told you how and when to cut roses to have a lot of flowers.
Subscribe to the channels of OBOZREVATEL in Telegram and Viber to keep up with the latest developments.