Trending:
The role of folic acid in birth defects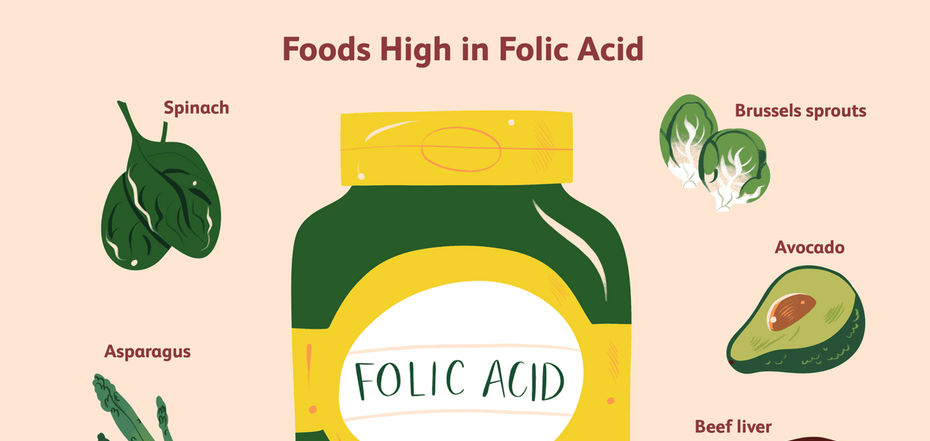 The role of folic acid in birth defects
Taking folic acid before conception and in the first trimester of pregnancy will protect the unborn child from nervous system defects, the latest research by scientists confirms. Preventive medicine experts in the US USPSTF published an article about it to encourage women of childbearing age to take vitamin B9 before planning a pregnancy.
Neural tube defects are among the most common congenital malformations of the fetus. It affects about 3,000 pregnant women each year in the United States alone. Low levels of folic acid in the body are the main cause of neural tube defects, scientists believe.
Folic acid deficiency and fetal defects
The experts' statement published in the scientific journal JAMA recommends that all women who plan to get pregnant should take 400 mcg to 800 mcg of folic acid daily. The USPSTF task force also found that vitamin B9 is not associated with the risk of maternal cancer or autism in the unborn child.
12 recent clinical studies prove that folic acid deficiency causes neural tube defects in about 3,000 pregnancies a year. Deficiencies of the vitamin often result from an unbalanced diet and poor nutrient absorption due to medications.
"As much as we try to spread the information, we still have work to do! It's so simple. It can become a big difference in a baby's health," worries Wanda Nicholson, MD, MPH and Vice Chair of the USPSTF.
Are prenatal vitamins just the "cherry on top"?
As neural tube formation occurs 26 to 28 days after fertilization, folic acid supplements are essential for all people of childbearing age, experts say. Half of pregnancies in the United States, for example, are unplanned. Dr. Nicholson believes that vitamin B9 is needed even for those who are not planning a pregnancy as well.
"Before a woman realizes she's pregnant, the formation of the neural tube has already happened or not happened properly. That's why it's so important to start taking folic acid a month before conception," the doctor says.
Another researcher, Spencer McClelland, MD and OB/GYN at a clinic in Colorado believes that clinicians recommend that patients of childbearing age take multivitamins simply because most of them contain the recommended dose of folic acid.
"There is some confusion about folic acid! Many patients know they should be taking prenatal vitamins. But most of them don't realize that the reason we recommend multivitamins is the value of folic acid. Everything else in prenatal vitamins is a cherry on top!" Dr. McClelland says.
Folic acid plays an important role in fetal development during the formation of the nervous system. Many doctors also recommend the supplement to prevent toxicosis in pregnant women. It is worth noting that the water-soluble vitamin does not accumulate in the body, it is synthesized in small amounts by the intestinal microflora. Therefore, experts recommend maintaining its level by taking supplements and nutrition. Leafy greens, cabbage, asparagus, spinach, carrots and corn are natural sources of folic acid.