Trending:
The most "secretive" virus on Earth is found: it was hiding at a depth of almost 9 km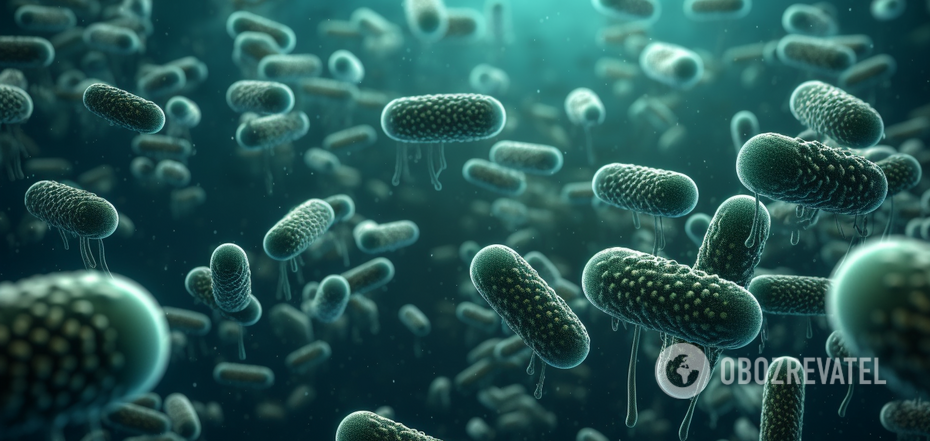 Marine viruses. Illustrative image
Scientists continue to explore the ocean floor. Recently, scientists discovered a "secret" virus that was hiding at a depth of over 9000 meters.
The new virus was found in the deepest point of the world's oceans - the Mariana Trench. The microorganism may be the deepest known bacteriophage found at the bottom, Euronews reports.
The researchers took sediment from the depths of the Mariana Trench for study, and it was there that they discovered the previously unknown virus.
Virologist Ming Wang, who specializes in marine microorganisms, said that "this is the deepest known isolated bacteriophage in the world's oceans."
The research was led by a team of scientists from the Ocean University of China in China. The report was published in the journal Microbiology Spectrum.
The virus was previously named "vB_HmeY_H4907". It is a bacteriophage, which means that it infects and multiplies inside bacteria.
The deep-sea virus infects bacteria called Halomonas, which are abundant in the Mariana Trench, Antarctica, and hydrothermal vents. Often, Halomonas "lives" in cracks on the seabed, through which heated water is released.
Genomic analysis of the virus shows that it is similar to its bacterial host and is quite common in the ocean.
Scientists said that the bacteriophage found comes from a new group of viruses called Surviridae.
"Recent studies have revealed the enormous diversity, novelty, and ecological significance of these viruses," the study says.
The identification of the new bacteriophage deepens the understanding of how viruses in this part of the ocean behave in harsh environments, including through co-evolution with host bacteria.
The deep ocean is conventionally called the "Hadal Zone". It is home to unique organisms that can adapt to the extreme conditions of low temperatures, high pressure, and lack of light in the deep sea.
Marine virologists continue to study other new microorganisms in extreme locations.
Earlier, OBOZREVATEL reported that myrioviruses that scientists have never encountered were found in the ocean.
Subscribe to OBOZREVATEL 's Telegram and Viber channels to stay up to date with the latest developments.