Trending:
The "main law" of female orgasm: a sex education expert tells how to get maximum pleasure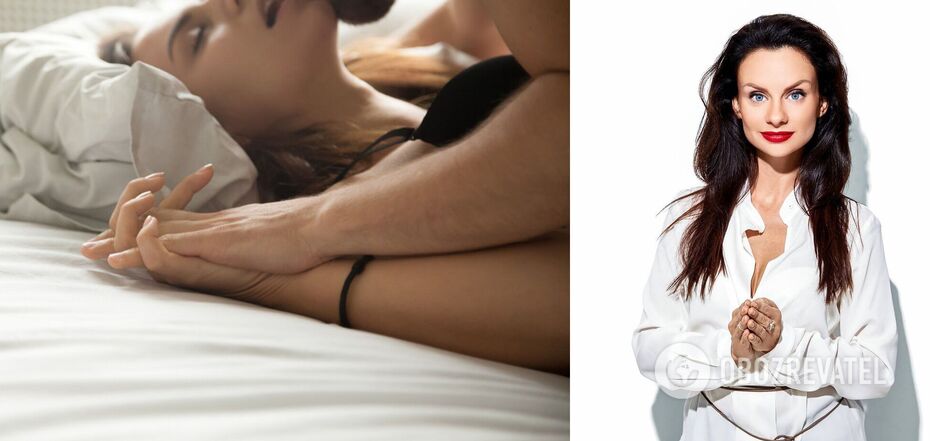 Svitlana Kerimova gives advice on how women can have an orgasm
Orgasm, as you know, is not the necessary end of every sexual encounter, but its absence, especially if it is systematic, can be upsetting and even alarming. Subsequently, it affects the relationship between partners and the emotional state of a woman. Therefore, it is important for ladies to study this issue. In particular, to know about the "main law" of orgasm and its four phases.
The details were revealed in an exclusive commentary for OBOZREVATEL by Svitlana Kerimova, an expert on women's sexuality education and owner of the Woman Insight educational platform. Over the years, she has become convinced that women do not pay enough attention to sexual experience and their orgasmic capacity, which affects the level of pleasure they receive.
"An orgasm is a spasm. Some people feel this spasm in the lower body, some in the upper body, some all over the body, some in the hips, or legs, or genitals," the expert informed.
However, the "main law" of orgasm is that desire is always born in the head. This is the first and most important phase of arousal - fantasy. Pleasure must first be clearly imagined, and only then realised. The pictures in your head should be as vivid as possible, as the final result will depend on this.
The second phase is the transmission of the signal from the head to the genitals. At this point, blood flows to the walls of the vagina, mammary glands and other organs. A physical process is taking place, and the stronger the first stage, the stronger the second will be.
High-quality physical arousal results in the third phase - orgasm itself. And the final fourth stage is relaxation.
"All four phases are interconnected and flow smoothly into each other. The basis of a quality sexual experience between a man and a woman is the attention paid to each specific contact. This includes knowledge about a woman's sexuality and orgasmic ability, and time spent together, which will become the basis for fantasising and the first phase of arousal," commented Svitlana.
Svitlana said that in February, during a mini-tour of the US cities of Los Angeles, Miami, and New York, she held a series of educational workshops and talked to women about their sexuality and female orgasm.
As OBOZREVATEL previously wrote, sexual health researchers claim that films and TV series, not to mention adult videos, give us a false idea of the ideal duration of sexual intercourse. Mass culture convinces us that good sex should last a long time, but in reality, this is not the case.
Only verified information is available in our Obozrevatel Telegram channel and Viber. Do not fall for fakes!