Trending:
The lives of the 3 signs will change forever: The universe has a big plan for them. Horoscope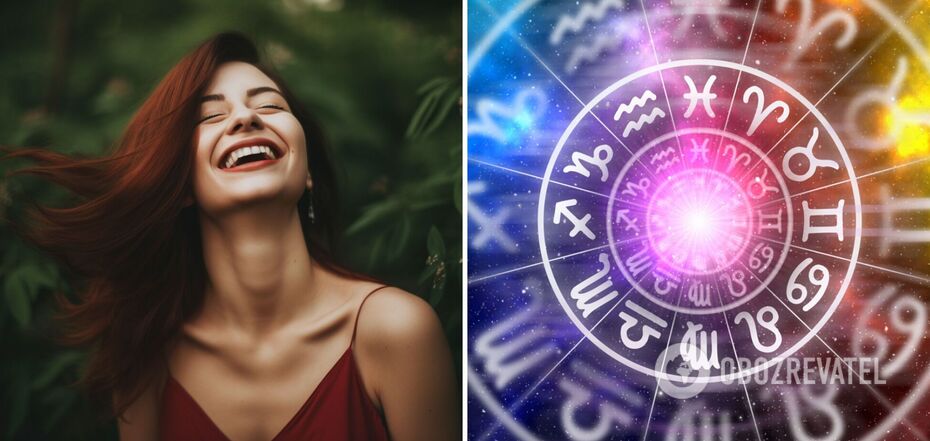 Aquarius, Pisces and Scorpio will be the favourites of fate in August
This month, powerful planetary transits will bring about major changes in some aspects of life. For some, this means filling their lives with joy and pleasant events.
And astrologers have named the three biggest lucky ones in August. Find out if your sign is among those who should expect generous gifts from fate.
Aquarius
You want more and you will get more. You'll be able to broaden your horizons and even learn a new way of looking at life - to enjoy it more and achieve your goals more effectively. You will be motivated by the people you meet, and working together will bring great results. However, try to be a team player. Also, your efforts will not go unnoticed by those in authority.
This month will help you find the strength to deal with problems and pay off old debts. Control your expenses and you will be able to save money for an airbag. Now is the perfect time to take a step back, analyse your life and yourself to understand where you stand. You will better understand what you have already achieved and what you want to achieve. It's time to ask friends for help or use your social contacts.
Now you can get rid of the things that are holding you back and get off the ground in implementing your plans. If you can get organised, you'll see your dreams come true and your efforts bear fruit sooner. You may feel the urge to start a career that fulfils your creativity and helps you grow spiritually. By all means, do not let obstacles stop you from achieving your ultimate goal. If you feel like you need a break, don't let that break turn into stagnation.
Pisces
In August, you'll learn a lot about the need for sacrifice and understand the natural cycle of beginning and end. If you hold on to something too tightly, it will be difficult to recognise new opportunities, so learn to let go. In August, you will rediscover your spirituality, which you have been hiding from others. As you learn to forgive yourself and move on with your life, you may even feel the urge to go to psychotherapy and engage in inner healing.
In the meantime, your work environment is positive and there are changes for the better on the horizon. Carefully plan your schedule to perform your duties effectively. Remember that any confusion or delay is temporary. Stay calm. In the last week of August, you'll find that working with someone will help you improve communication and overcome difficulties.
Scorpio
August will be all about expanding your social networks, and this alone can completely change your life. And not just yours. This month, it's very important for you to believe in what the future holds, because a lot depends on your faith and the efforts you make. Understand what kind of person you want to be and embrace this image. Even if it takes more effort than ever before.
Now you are able to bring people together and build strong relationships based on love, respect and creativity. Your ability to connect with others allows you to grow, and deep relationships will be very rewarding for all parties. You will also learn to overcome your shortcomings and to see and value people as a whole, not just their individual qualities. These internal changes can be disorienting and disruptive for a while. To get your feet back on the ground, you need to be determined and smart. Overall, you're heading in the right direction, so don't let anything or anyone get you off track.
Use your intuition as much as possible to find the best solutions to any problem you're having. This will help you stay afloat and even start a new life without external negative influence. If you have faith in yourself, in your abilities, in your understanding of right and wrong, and in your strength, then everything will go exactly as planned.
Earlier, OBOZREVATEL told which zodiac signs have the biggest surprises in store for the new week.
Subscribe to OBOZREVATEL's Telegram, Viber and Threads channels to keep up with the latest developments.