Trending:
The Kremlin is preparing mechanisms to discredit Prygozhyn: ISW explains what kind of internal "war" is breaking out in Russia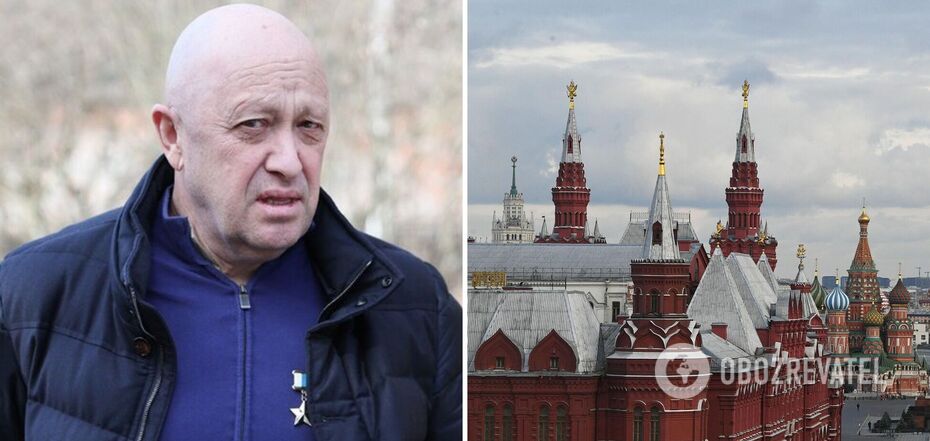 The Kremlin is probably preparing mechanisms to discredit Wagner PMC founder Yevgeny Prigozhin as a traitor. Russian officials threatened him with such a move in case he tried to blackmail the Russian Defense Ministry to provide him with more ammunition by threatening to withdraw from Bakhmut.
This was reported by analysts of the American Institute for the Study of War(ISW). They also noted there that the Kremlin was not shocked by a piece by The Washington Post, which published US intelligence documents showing that Prigozhin offered the Main Directorate of Military Intelligence of Ukraine (GUR) information about Russian troop positions in exchange for the withdrawal of Ukrainian troops from Bakhmut.
"Unnamed sources in the Kremlin reported that the Russian presidential administration is preparing an information operation to publicly discredit Prigozhin, but noted that the Kremlin is unlikely to threaten him while Wagner forces are on the front lines," the analysts noted.
They explained that the removal of the curator of the PMC would violate the position of the Russians in Bakhmut, but the Kremlin dictator Vladimir Putin is unlikely to take such a risk.
It is noted that the Kremlin also cannot easily publicly remove and replace him as the de facto head of Wagner, because it is an independent company, and Prigozhin has no official position in the Russian government.
"To remove Prigozhin from his control over Wagner would ironically require the Kremlin to establish direct control over the mercenary group, from which Putin is trying hard to maintain a formal distance," ISW analysts believe.
Recall: Prigozhin has recently become the main "denouncer" of the top military leadership of the aggressor country. He makes very harsh statements, and now he has said directly that "everything is heading toward a global tragedy" for Russia. One of the hot spots of the battles - the Bakhmut direction - may soon become a death trap for the occupiers.
As reported OBOZREVATEL:
- the Ukrainian Defense Ministry GUR explained that the public conflicts between the owner of the Russian private military company Wagner Yevgeny Prigozhin, Russian Defense Minister Sergei Shoigu, and Russian Army Chief of Staff Valery Gerasimov are explained by the fact that no one wants to remain on edge after the collapse of the ruling regime in Russia and the defeat of the second army in the world on the battlefield;
- Politico suggested that Prigozhin should fear for his life. The Kremlin may punish him for harshly criticizing Russian dictator Vladimir Putin personally.
Only verified information on our Telegram channels Obozrevatel and Viber. Don't be fooled by fakes!