Trending:
The iPhone can automatically enhance your photos when you take them: how to enable the feature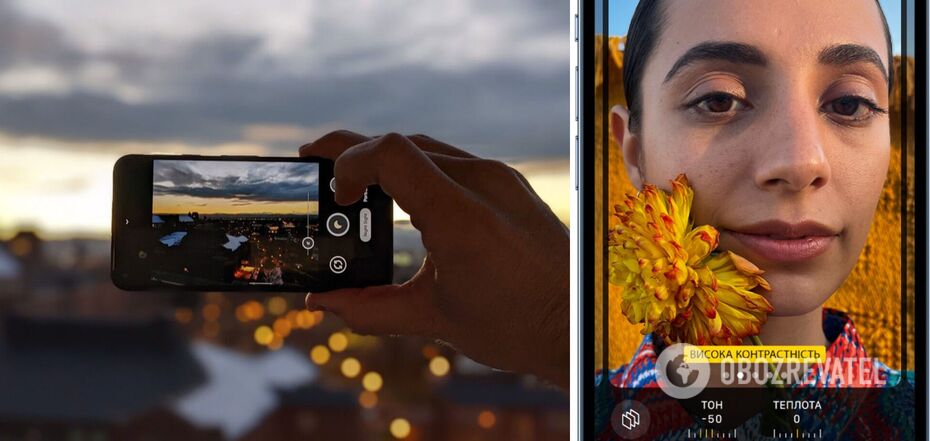 How to configure photo styles in the camera on the iPhone - World of Computer Innovation
iPhone users no longer have to deal with photo post-processing, because with one of the latest camera updates there are photo styles that allow them to modify photos before they have even been taken. Users don't even have to make any special efforts to visually enhance photos.
OBOZREVATEL tells you what photostyles are, how to configure them, and which iPhone models support them.
Photostyles in iPhone
Photostyles are templates created by Apple to add "flavor" to your photos. This way, amateur photographers no longer have to deal with post-facto photo processing in a gallery editor. Those who deal with photography professionally will probably be interested in the variety of options offered in photo styles.
In the default mode, the camera shoots in the "Normal" photo style. It allows the colors in the photo to be as close to the real colors as possible. It also doesn't have any separate adjustments. There are four other photo styles that you can use when creating a photo.
The saturated contrast allows you to darken shadows and make colors brighter. This photo style adds drama to your photos.
Colorful allows you to take unusually bright photos that, however, will look natural. Nature photos will look great in this mode.
The warm style will give hot hues, making your photos, in fact, warm. Such photos will perfectly capture the colors of fall.
The cold photo style adds a blueness to your photos, making them more wintry. However, this photo style will also give contrast to bright nature photos.
Each style can also be customized to your liking by editing contrast, white balance, and more.
The bad news is that photostyles are only available on the latest iPhone models. We are talking about iPhone 13, iPhone 14 and iPhone SE (3rd generation).
Bad news number 2: the photostyles that were used in the photo cannot be removed from the photo afterwards during editing. So, keep that in mind.
How to choose photo styles on iPhone
The procedure for using photo styles is quite simple. First of all, you can change the default photo style in the camera. To do this, open Settings and go to Camera. There, find the Photo Styles and select the desired one.
If you want to change the style directly in the Camera app, do the following:
while in Photo mode, swipe up and tap the icons with the three squares;
swipe to the left to select a style and see how the image changes;
once you've selected the photo style you want, you can tap the sliders and change its tonality or warmth.
When all the settings are complete, you can take a photo and enjoy the result.
Previously OBOZREVATEL also told about how to reset your iPhone without using your hands.
Subscribe to OBOZREVATEL channels in Telegram and Viber to keep up with the latest developments.